How Are All These Emotions Connected to both/either Love and/or Fear? (And Why Do I Obsess on the Latter?)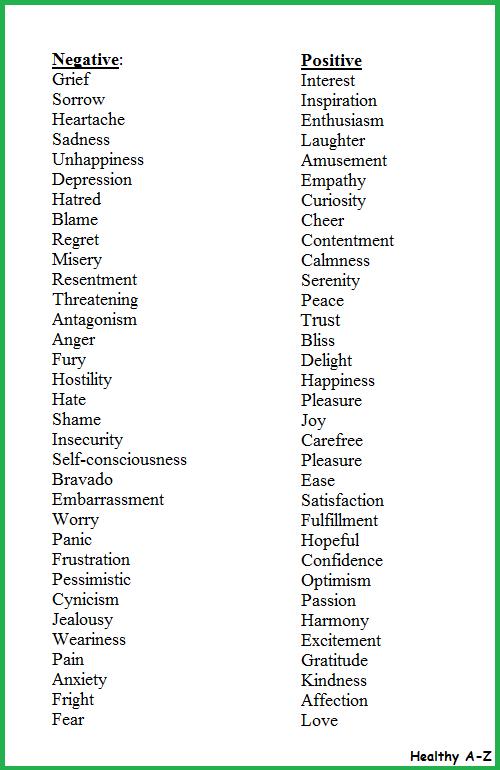 Oklahoma City, Oklahoma
September 25, 2015 9:38am CST
Gary Wilson & Marina Robinson (entelechyjournal.com/robinsonwilson.htm) tell us that--as many spiritual teachings (including one I got from a recent Bible-study)--all emotions spring from two:
love
and
fear
. Gary & Marina go on to further identify them as 'body-reactions that produce Oxytocin & Cortisol (respectively).' Maybe that's enough to show you how to correct some of the 'emotional illness' in your life (in short--the way Gary & Marina put it after doing some more of the scientific explanation--"Love tends to breed more love, and fear tends to breed more fear. It's up to us.") But each situation is different. (If you see an emotion listed-below which you CAN'T see as connected to love/fear or -which you have experience with, discuss it in response below.
Negative (Fear-connected?):
Grief, Sorrow, Heartache, Sadness, Unhappiness, Depression, Hate/Hatred, Blame, Regret, Misery, Resentment, Threatening, Antagonism, Anger/Fury, Hostility, Shame, Insecurity, Self-consciousness, Bravado/Over-pride, Embarrassment, Worry, Panic, Frustration, Pessimism, Cynicism, Jealousy, Weariness, Pain, Anxiety, Fright (
Positive (Love-connected?):
Interest, Inspiration, Enthusiasm, Laughter, Amusement, Empathy, Curiosity, Cheer, Contentment, Calmness, Serenity, Peace, Trust, Bliss, Delight, Happiness/Joy, Pleasure (twice!

), Carefree, Ease, Satisfaction, Fulfillment, Hope, Confidence, Optimism, Passion, Harmony, Excitement, Gratitude, Kindness, Affection.) A 'Cortisol-heavy' situation, I explained here earlier (and don't want to 'produce MORE Cortisol by re-writing about it). However, that is immediately BEFORE an Oxytocin-heavy situation. On the same road-trip (later), I realized I had left a ring (which I bought that week) in the restroom a stop-or-two back, and I mentioned it to one of my co-campers. Before I could even think of asking her to, she had her intern call our friend who lived near the rest-stop to go get it and mail it to me. I guess that's the kind of 'act of love' that I like (like Job (of the Holy Bible's Old Testament) gave to God, like Jesus gives to His disciples, like another of my co-campers did more times that week than the few times she 'stimulated the Cortisol'): I want 'specific people' to show me love WITHOUT MY ASKING. But why don't I obsess on THOSE ACTS OF LOVE instead of the (relatively few) acts of fear?

http://purer-power.blogspot.com/2015/07/fear-one-of-only-two-emotions.html I know 'You're not God, Harry!' and I'm not claiming to be. But Christianity is BUILT...
1 response


• Oklahoma City, Oklahoma
26 Sep 15
Listing all the emotions (that I THOUGHT I had listed by putting in an image ... but the image wouldn't show

), I see that most of the 'fear'-emotions are just more like 'not quite enough Love'-emotions ... like if you're 'on the way to Fruit-of-Love' but someone/something stops you and blocks you and you can't see how you'll ever get to the Fruit you were seeking.

• Boston, Massachusetts
26 Sep 15
@mythociate
Faith requires love, it requires compassion. You don't pray effectively for anyone or anything unless you feel love and compassion. Fear blocks faith, as you say. It is part of that crooked path that Jesus makes straight.

• Oklahoma City, Oklahoma
26 Sep 15
@Rollo1
No. Jesus doesn't make the path straight; He teaches us how to take the strait path. (Two different spellings; two different words.) Fear is a RESULT of faith; fire burns 'faithfully.'