Feet, they can cripple you fast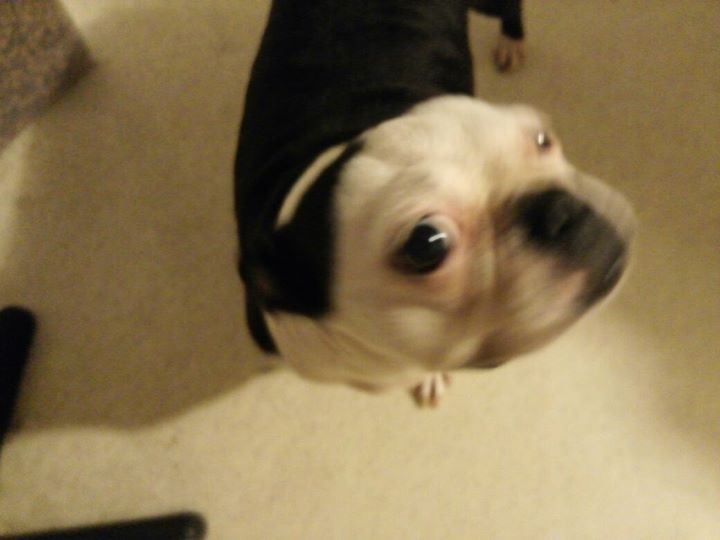 Centralia, Missouri
September 25, 2015 7:10pm CST
So the heels are less painful today, but, my feet feel like someone beat the bottom of them with a sock full of pebbles. I hobble like...well someone more advanced than my years would suggest. I had to go to Walmart on my way home... that was not pleasant. I should have just broke down and used a motorized scooter, but I felt too embarrased too. I am supposed to bake a cake to take tomorrow to work. I am going to try and do that in a while. Right now my feet hurt too much to work in the kitchen and make said cake. I don't mean to whine, but whine!!!!! I know things will get better, so this is all worth it, but you know it's hard in the moment. It's very hard to sit back when things down right stink, to thing, this will pass, things will get better, this will be worth it eventually. This is a lesson we all often face in life. Hindsight is a powerful tool, we can look back and go ah, yeah I totally learned that there, or I totally met that cool person because I lost that job and went to work there instead. But right now, I'm stuck with throbbing feet!
9 responses

• United States
26 Sep 15
Yep, feet are very important. I learned that the hard way when I thought for a week that my ankle was broken. It was my right ankle, and they did put a cast on it. I had to use crutches. I shouldn't have been driving but it was a week after I started my new job and I didn't want to jeopardize that so I drove anyway. After a week I found out my ankle wasn't actually broken, just badly sprained so I could take off the cast and stop using crutches.

• Centralia, Missouri
26 Sep 15
sometimes I think sprains are worse, sometimes you have issues for years after if a tear or spain doesnt heal right

• United States
26 Sep 15
@Jessicalynnt
That is my situation. I sprained that ankle as a child and now I twist or sprain it every few years, sometimes it gives out on me for no reason at all.

• Centralia, Missouri
26 Sep 15
@katsmeow1213
there are exercises you can do to maybe strengthen it, but yeah, some damage just wont go away.

• United States
26 Sep 15
I've found that some of the bath salts my Walmart sells are fantastic for that sort of pain. I usually use the Village Naturals Therapy Aches & Pains Muscle Relief for it, although we keep all three of the varieties our store carries on hand.

I know exactly what you mean when you say you felt too embarrassed to use the motorized cart. I have a bad habit of avoiding them when I really should use one. Just remember, that's exactly what they're there for. You don't have to have a
visible
disability to need a little bit of help getting around, and anyone who would try to shame you for using something you need to help reduce your pain can go vio vio vio vio vio themselves. (I've gotten that a couple of times because I don't have an obvious visible reason for using one of them, and I've just started zipping past them with a "Damn, Dr. Smith, you're looking rough today. I didn't even recognize you!" when it happens. The looks it gets are priceless.)

• Centralia, Missouri
26 Sep 15
I was just there, and wish I had read this before then! I might have some bathsalt somewhere, and soaking my feet is a good idea. I shall have to do that. But I will deff look for that next time.

• United States
26 Sep 15
@Jessicalynnt
I've occasionally used plain kosher salt or even rock salt. It does help, but the mineral soaks seem to do a lot better.

• Centralia, Missouri
26 Sep 15
@yukimori
I couldn't find any, so may have to make a stop, bad thing right now is walking to get it. maybe I will just order some lol

• United States
12 Feb 16
Okay, I am going to have to back track to find out what exactly is wrong with your feet.

• Centralia, Missouri
12 Feb 16
plantar fascitus or however one spells that

• United Kingdom
26 Sep 15
Treat those feet to a nice saline warm water bath. The pain will ease away. Rub them well with moisturising cream and hopefully they will feel rejuvenated. We need to take precious care of our feet. I hope you are feeling somewhat better now!

• Centralia, Missouri
26 Sep 15
I ended up soaking them, and then propping them up, it's less sharp today most of the time at least.

• Preston, England
26 Sep 15
hope the discomfort eases off soon for you.

• Centralia, Missouri
26 Sep 15
it is better today than it was yesterday. still tender but so far, no throbbing. I get sharp pains if I walk too fast, so still hobbling but hey, can't win everything

• United States
26 Sep 15
My left heel is killing me and I need a shot in it. If I wear my shoes around the house with a 1inch heel on it they get better. Today I was walking on my toes and one is hurt.

• Centralia, Missouri
26 Sep 15
my aunts feet are like that. She even wears heels around the house, she wears those her feet dont hurt. I have to have flats, with lots of cushion. Not sure whats wrong with her feet, but its certainly different than what I have!

• United States
26 Sep 15
I hope that your feet feel better soon.

• Centralia, Missouri
26 Sep 15
thanks, me too, surely another day will help.

• United States
26 Sep 15
I do hope that your feet feel better tomorrow.

• Centralia, Missouri
26 Sep 15
me too, this is really not working for me. I have things to do, and unless I can find a way to get a chair to them, cant do them!

• Vancouver, Washington
26 Sep 15
yes feet are very important you have them for a reason pamper those feet