I love my routine and you?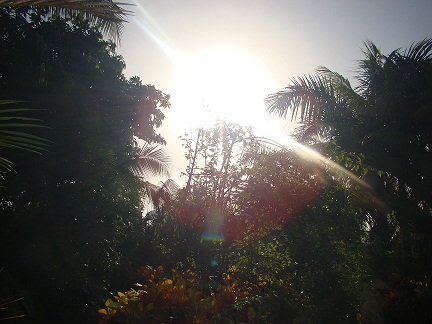 India
September 25, 2015 9:00pm CST
Getting up and looking forward to the day packed with activity I like to do puts a spring in my step. It starts with a cuppa and here I come looking at all notifications. Each notification is attended to with the care it deserves. In between there are chores to do - routines without which life cannot start. The strolling in the garden is the most exciting part seeing if the seeds have germinated, whether I see any new buds or fruit or even new shoots on the chopped down trees. Taking pictures of what is new............ Getting dressed for the day followed by breakfast is a routine that is inevitable. Reading, watching a bit of news, a few phone calls, planning for lunch, playing with the pet, taking care of her needs..............Before I know it there is evening already all set to spend time with the idiot box before I hit the pillow All this laced with off and on activity here on myLot What is your routine? .
10 responses


• India
26 Sep 15
Beautiful routine. Something similar to mine. I too have reduced watching what goes on in that idiot box


• Canada
27 Sep 15
@allknowing
Good for you, the idiot box only becomes an "intelligent" box when we choose what to watch.

• Canada
26 Sep 15
I am a bit of a rebel so I avoid routines when I can. i try to mix it up.

• India
26 Sep 15
I consider it a blessing when my routines give me joy.

• Bhopal, India
2 Oct 15
Exactly...Every day is new... things to do change... we meet different people... Nothing is planned :)


• Aurangabad, India
26 Sep 15
Pretty night-owlish and haywire, right now. Will have to put it back on track. With power cuts becoming more regular-scheduled things have gone for a toss. Wish it wasn't so.

• India
26 Sep 15
There is that home UPS that you can instal that will take care of your fans, lights tv and pc when there is no current.

• Aurangabad, India
26 Sep 15
@allknowing
Yes, seems I will have to get one this year. Since the power cuts might become more commonplace in future.

• India
26 Sep 15
@gregario888
There is so much of peace when there is no disruption in our day to day activity



• India
26 Sep 15
You know Val I could have included some activities that could keep me guessing such as continuing my landscaped garden designing business.. There would have been a lot of excitement and unpredictability but I have decided to call it a day as it involves a lot of hard work although plenty of money to fill my coffers to the brim.

• New Zealand
26 Sep 15
@allknowing
it's getting later here now and I must cook dinner. But, I've spread my activities out over the day, so today has bee one of my choice and relaxing.

• India
26 Sep 15
@valmnz
Let there be a repeat of this day for you


• Ft. Lauderdale, Florida
26 Sep 15
My life is made of routines and many spur of the moments BUT there is always the weekly food shopping on Thursdays and going to the movies on Fridays.

• India
26 Sep 15
What is important is that you love what you are doing even though it is done every single day.


• India
26 Sep 15
I do that too. Sometimes what goes on here specially is too tempting in that I tend to put off what needs to be done in my real world.


• India
26 Sep 15
When our routines give us joy there cannot be anything better than that.

• Holiday, Florida
26 Sep 15
it is like that when i am not sick and i also love such days filled with accomplishments. makes you feel good.


• India
26 Sep 15
Hope your sick days will vanish sooner than you had hoped for.


• India
26 Sep 15
Converting routine into joy is the true art of living.