What an accident to happen to me..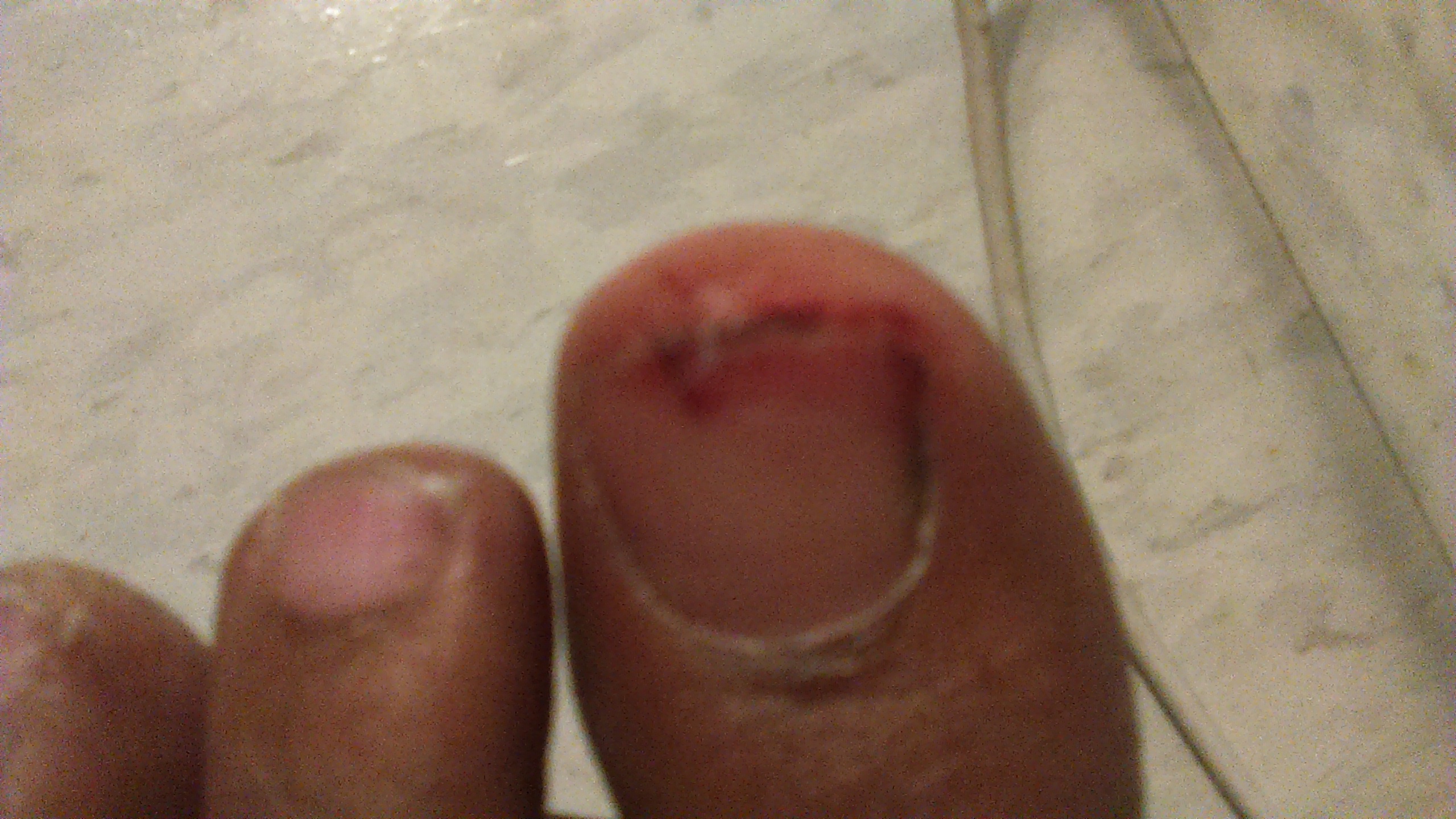 United States
September 25, 2015 11:37pm CST
I was standing in front of the store. I saw Chris coming my direction. He walked up to me and gave me a hug. While doing this he stepped on my foot. Chris is on the heavy side so,I felt instant pain. I leaned on the window a few moments while chatting with him. My mom comes out the store and we all talk. I soon began to walk down the block with my mom. The pain was throbbing and something said it was just not a little step on the toe. I looked down and my toe was covered with blood. The pain felt like a heart beating. I came home and jumped right in the shower to clean it off. The toenail is split and some of it is already lifted up. There is a big piece that is no longer attached to the flesh. I just can't cut it off yet. it needs to grow out a little more. There is no way I can put a sneaker on this foot. I also have to make an appointment for another shot in my heel spur. Oh,the good part is I work tomorrow. How nice.
3 responses

• Roseburg, Oregon
26 Sep 15
Ick that must have hurt.I dropped a can on my big toe once and the nail came out and took a year to grew back all the way.

• United States
26 Sep 15
I know the pain for me was not nearly as bad as it was for you. Did it grow back the same way? oh,that was terrible to go through.


• United States
27 Sep 15
I was worried all day someone would step on it. I can't wear a sneaker right now.

• United States
27 Sep 15
@sharon6345
If someone would have stepped on it a big Ouch what did you wear that wouldn't hurt it more? Sandals...

• United States
28 Sep 15
I had to wear flip flops that day. I can wear a sneaker now though.
@Marcyaz

• Garden Grove, California
29 Jul 16
ouchi that makes my foot hurt just thinking about it. I finally lost both big toenails due to fungus.

• United States
29 Jul 16
That is terrible. I know the pain for sure.