Still sending me mail after 15 years of not ordering anything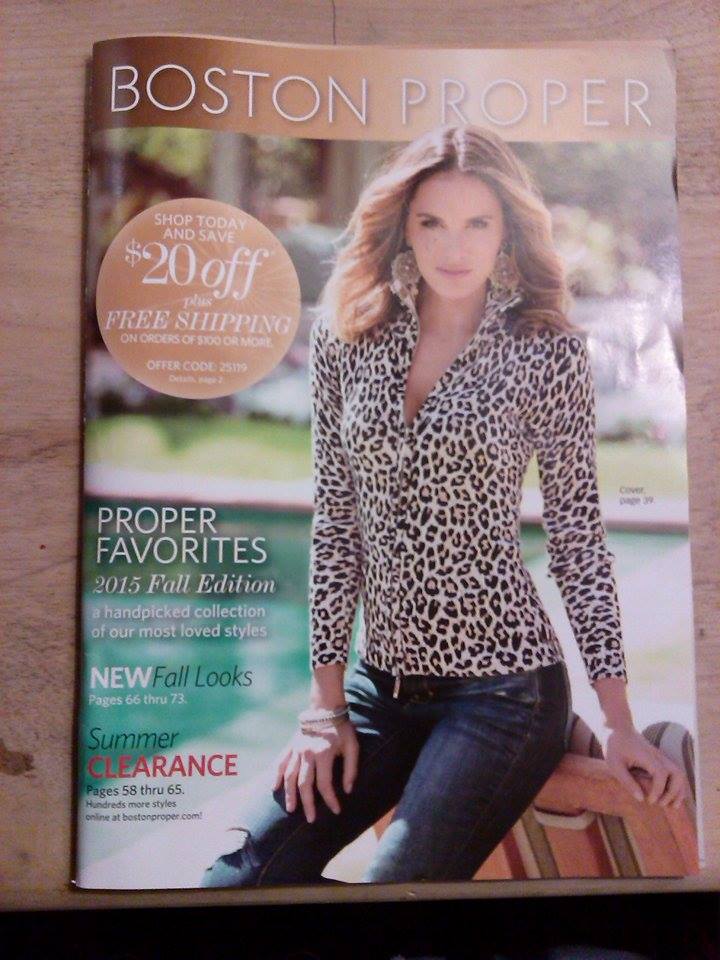 United States
September 26, 2015 9:23pm CST
When I lived with my parents when I was in high school a friend of mine used to call toll free numbers for samples. We just loved getting mail. We got lots of catalogs to look through. The crazy thing is it has been at least 15 years at the minimum and some of these companies are still sending me their catalogs to my mothers house. You would think after that long they would realize I will never buy anything from them and would want to stop paying to send them to people who aren't buying and obviously not interested. I haven't even lived at that address in about 13 years. This week I got a catalog from Boston Proper. I usually just throw them out but figured I should help cut down on the landfill clutter and call the company and tell them to stop sending them to me. I looked all through the catalog and cannot find a telephone number at all only a website address. Guess I will have to go on the website and see if I can email them to stop sending me mail.
2 responses

• United States
27 Sep 15
I get to occasional catalog from a retailer from over 15yrs probably nearly 20 but I don't get regular ones I only seem to get their holiday catalog. There are two sides though to this. You can discontinue the catalog because it's a waste for that company to solicit you. On the otherhand having the catalog keeps people employed from the photographer who takes the pictures of the models, to the printer of the catalog, to even your mail carrier keep working... just a lil food for thought

• United States
29 Sep 15
That is a good point and I actually have never thought about that now I am not sure if I should call them and have them stop sending me the catalogs or not. I was just looking at it as a waste of the companies money to keep sending me them. It also just clogs up the landfill and wastes trees. Hmm definitely food for thought thank you.

• United States
2 Oct 15
@shaggin83
My hubby works for a print company so the thought of when companies only e-mail flyers and coupons ect... I get the companies reasons for doing it but on the side of how many people are employed to get you that piece of junk mail is another and putting them out of work is sad. You can just shred your info and recycle the catalog. Technology has made vast improvments in many areas but it has taken away many jobs that used to take human labor.

• United States
5 Oct 15
@3SnuggleBunnies
The only other thing I am thinking of is that if the company takes too much loss on sending out these catalogs to people all the time and they wind up not earning enough to make it worthwhile then they might end up going belly up and then everyone in that business would be out of a job as well.


• United States
5 Oct 15
Oddly I just got another catalog in the mail yesterday. It was for pajama jeans. It said my maiden name (or current resident) at my parents address. Back when I lived there in 2000 there wasn't even such a thing as the pajama jeans. So this is a newer catalog. I am guessing that one of these catalog junk mail people has put my name on a mailing list for life.