Did you enroll your baby in swimming?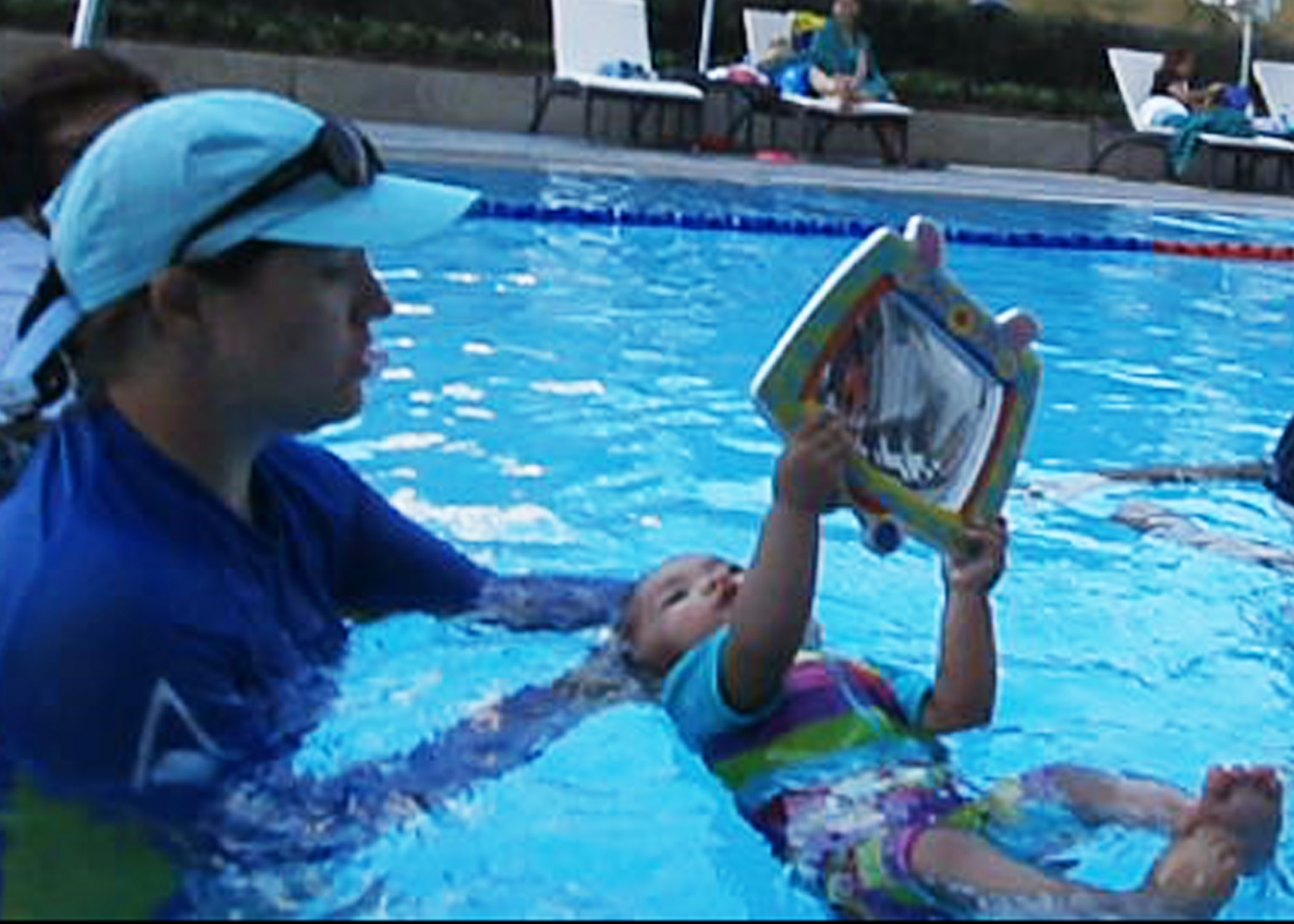 Pasay, Philippines
September 27, 2015 10:25am CST
How old is your baby when you enrolled in swimming? How often do you enroll your baby in swimming? What is the development now of your kid in terms of swimming? Does your baby always remember the lesson in swimming or if that baby or kid can swim alone? Is she afraid of the water or what is your baby's personality during swimming lesson? I enrolled my baby when she was more than 7 months old or near 8 months then after that I did not enroll her anymore due to budget and we were planning for her party during that time that is why I also spent a lot for that event. Now that she is already more than 1 year old I am planning to enroll again on January. I am hoping that she will no longer cry if the swimming coach will deep her under water. I have no other place for her to bring in pool where I can often practice the routine but then I am dreaming that she can be competent in terms of swimming and if in case that she is willing to join for the competitive then I am also willing to support her and find ways in order for us to practice. I really want her to be in sports as early as possible or while she is still young or kid.
2 responses

• Pune, India
3 Nov 15
Even I don't know Swimming. How can I enroll my baby for it? But when he turns 8-10 then I will think of it. At that time, I will also learn along with him..

• Pasay, Philippines
12 Dec 15
You don't really have to learn swimming for you to guide the baby because what you will do is just hold it all the time and walk around the pool. Of course the coach will not put you into deeper part of the pool that you cannot reach. My brother is actually never had swimming lesson and not so skillful for it but then he was able to enroll his children to swimming lesson when they were still babies. Hoping that his children are still proficient in swimming.


• Pasay, Philippines
12 Dec 15
8 is actually still early or at least she was still a kid when she begun to learn swimming. Because in my case I was already 16 years old when I enrolled the basic swimming then the advance I enrolled it after my college years or by the time that I am about to graduate.