New activity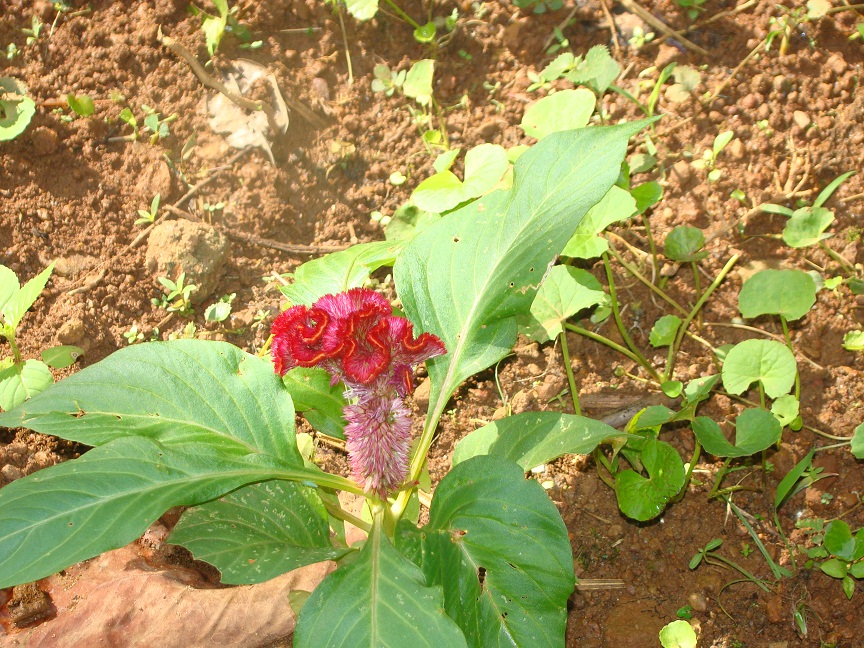 India
September 27, 2015 7:38pm CST
I have gone back to growing seasonal flowers and vegetables - in years actually. It has brought about such excitement. I cannot wait to see the progress each day. Some have already started yielding and some are still to be transplanted. The image is that of cocks comb. There are 6 colours Are you a gardener too. What are you up to lately?
6 responses

• United States
28 Sep 15
yepperz, i adore putterin' 'round the garden myself. 's autumn sinks in, it'll be time fer me to bring in my tropical plants (hibiscus 'f diff'rent sorts, jasmine, bougainvillea, ferns, etc). i've several rooms with south facin' windows so'll get to enjoy 'em throughout winter. don't do much gardenin' here outdoors in winter. i'll start seeds in late february fer next years veggie garden 'n 'bout mid march'll start some flowers from seeds. 's fer now, i'm watchin' maters 'n peppers closely in hopes 'f 'nother good harvest 'fore the frost gets here. didn't 've a big garden this year, the grasshoppers demolished most 'f it, includin' the herbs.

• India
29 Sep 15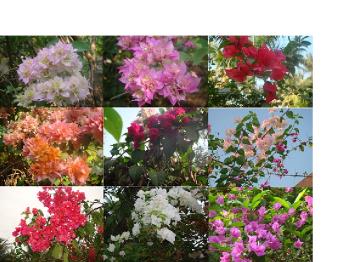 That;s the most worrying part - the pests. I had sown some seeds and forgot to spray something to ward off ants but the next morning I see them. I have most of all what you have mentioned specially bougainvillea

• United States
29 Sep 15
@allknowing
gorgeous!! the one in the upper right hand corner's the color 'f this'un here. i'd get more, in diff'rent colors if'n i'd the space indoors fer winter. it'll drop e'ery leaf 'n flower 'n pout fer a couple weeks when moved 'n its only one spot where its happiest. blooms mostly all winter 'n jest makes me smile.

• India
29 Sep 15
@crazyhorseladycx
Bougains do not need any attention - ofcourse they do not bloom in the rainy weather. I am waiting now and in a few days my garden will be a riot of colour thanks to this humble flower.



• India
28 Sep 15
You have distinct times for your gardening while here we have that only for seasonal flowers but when it comes to perennial they are there throughout the year. blooming as and when they are in a mood.

• Switzerland
28 Sep 15
@allknowing
I have a gardenia, that is perennial and I have to move the big vase inside the greenhouse. I will let outside the hydrangea, I hope it will resists through the winter.

• India
28 Sep 15
@LadyDuck
I admire all you out there who have to face extreme weather. Here in India the North has those conditions but when the weather is normal they get the best of flora

• Mangalore, India
28 Sep 15
LOvely picture, it is the best time for gardening now after the monsoons, my garden too is green and lush and I am just letting it grow wild because in a few weeks it s bound to dry out in parts and then I can trim it...I have been re-potting the Jasmine bushes !


• India
29 Sep 15
Many of the plants sometimes just disappear. I had jasmines both single and double and now they have vanished. Your garden must be filled with the aroma of jasmines

• Mangalore, India
29 Sep 15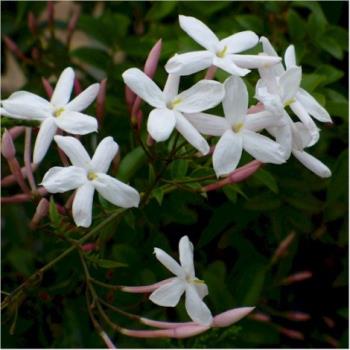 @allknowing
I used to have many bushes growing wild especially the Juhi or Jaaji with pink and white petals, but like you said mine too have gone except the ones that I am growing in pots on the terrace ...They are doing well and have been steady so far .

• United States
28 Sep 15
Here the gardens are pretty well done for the year. There are blooming chrysanthemums and pansies, and root crops are being dug up. I am anticipating gardening next year.

• India
28 Sep 15
I have seen that when I visited the US. Even roadsides have seasonal flowers. You must be eagerly waiting to start your gardening.


• India
28 Sep 15
You out there have shorter seasons unlike here in India. Something or the other will be there at all times.

• Roseburg, Oregon
28 Sep 15
I can not grew anything but my husband wants to try amd grew things next summer.


• India
28 Sep 15
May be you can join your husband and watch how it is done