Blood Moon Anyone?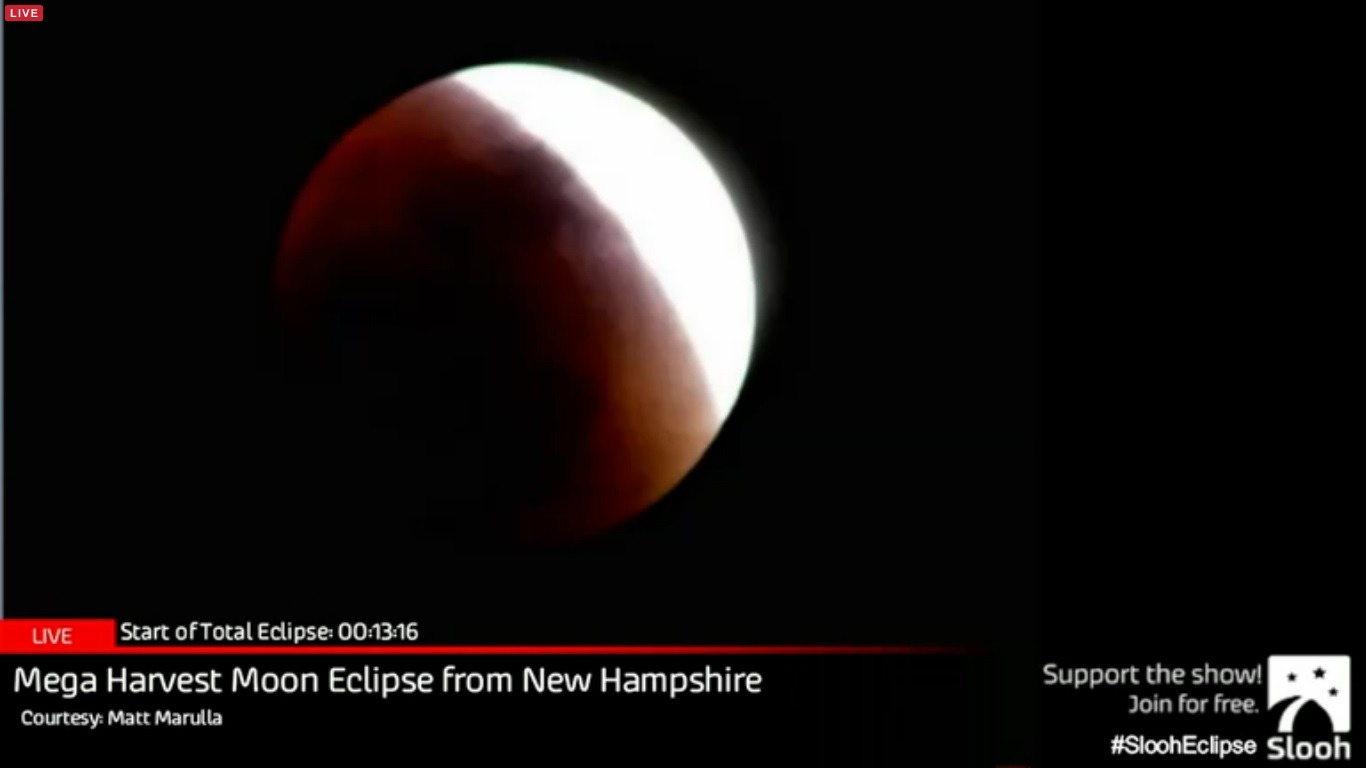 Philippines
September 27, 2015 9:14pm CST
Sad we can't see this so called Blood Moon in the Philippines... Good thing there's online live streaming! Who else is watching? Or who else saw it with their own two eyes? If you wanna see it head on over to any online site streaming it. Or I can share the link where I'm watching it. Hehe. (But then the site went down! Oh no!!! And then it came back up! I just deleted the link to the live stream instead...) Anyway they even had commentaries while showing the moon in all it's glory. Nice. I took a screenshot too! The next one is gonna happen in 2033 so I'm glad I at least saw this now!
4 responses

• United States
28 Sep 15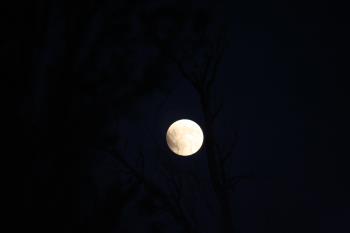 twas a beaut! i fear that my camera 'n i don't see eye to eye when it comes to takin' pics 'f such. this is the best shot i got :( the rest 're jest too dang dark...

• Philippines
28 Sep 15
Oh wow! That's a nice shot! Wish I could have seen it personally but I'm happy I saw the live stream at least.

• United States
28 Sep 15
@owstalaga
thanks it'd jest started. i wish the actual eclipse shots'd turned out. dang the luck 'f it all.

• Switzerland
28 Sep 15
@crazyhorseladycx
This is a great shot, we had a clear sky all the day and it became cloudy in the evening, I am not lucky.


• Saco, Maine
28 Sep 15
Here it's called the Harvest Moon or Super Moon, and it happens every year. This year, a total lunar eclipse coincided with it, and yes, I did see it with my own two eyes, took photos, and just posted one that I took.


• Philippines
29 Sep 15
Good job! Yes it is indeed called a super moon too. There were a lot of super moons over the past years but this is the only so-called Blood Moon. It's not gonna happen again until 2033 so it's great you have captured photos of it!


• Saco, Maine
29 Sep 15
@owstalaga
Yes. It got that name from the fact that, during the eclipse, the shadow does turn it a reddish color. It sure was fascinating to see, given that I've missed all the other moon shows in the past!

• Malaysia
29 Sep 15
Too bad I missed it. I only saw the pictures that my friends in the US posted on Facebook. Last eclipse of the year, too.


• Philippines
30 Sep 15
I know the feeling. As long as we can see pics I think that's good enough for us.



• Philippines
29 Sep 15
Oh man... let's all watch some videos of it maybe... I'll try to find one when I can.