Halloween Costume? Go!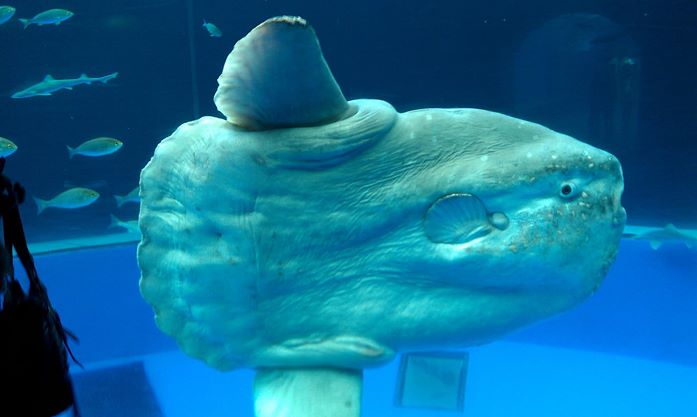 Centralia, Missouri
September 28, 2015 10:03pm CST
I used to dress up each year for Halloween. My favorite costume was probably the monarch butterfly, because i had wings! (this was before all the cheap costume fairies with wings, no back then you made your costume). I remember being a cat several years in a row, and Clint Eastwood once (because I was lazy, had the hat and poncho thingy, and had to dress up to work a fall fair somewhere). I am sure I had others over the years, but I don't remember any of them. Now, if I could dress up as anything, I would be a Weeping Angel, not much creepier than that, be perfect for Halloween. How about you, any favorites from over the years? And what about now? So, I just handed you an unlimited budget and a seamstress to make you the ultimate perfect Halloween costume, what does she make you?
9 responses

• United States
29 Sep 15
It's been many many years since I've dressed up for Halloween.

I would probably want to dress as a princess with a tiara and everything. I would be a nice one.

• Centralia, Missouri
29 Sep 15
that costume might be possible cheap, used wedding dress, lots of spray glitter paint, aluminum foil and cardboard


• Beaconsfield, Quebec
29 Sep 15
I've been a few different things, but I think my favourite is the witch. Although I haven't dressed up in a number of years, I can remember dressing up as a witch for several years in a row. I was actually thinking of doing that again this year.

• Centralia, Missouri
30 Sep 15

• Beaconsfield, Quebec
30 Sep 15
@Jessicalynnt
I think so too. It's one I've liked for a long time.

•
29 Sep 15
No never done anything like that, enjoy when it's Halloween.

• Centralia, Missouri
29 Sep 15
it's fun, sometimes, to be someone and something you are not, even as an adult.

•
29 Sep 15

• United States
3 Oct 15
I enjoyed being a gypsy or witch.

• Canada
1 Oct 15
I think that the creepiest costume that I ever went as was a ghost bride. I had tons of fun. Sadly, I won't be dressing us this year. We will be between houses... at least I think that I have our timing right. But I shall be ready lol... just in case.

• Centralia, Missouri
2 Oct 15
there is always fun hair spray and some glitter paint! lol

• Preston, England
30 Sep 15
My favourite to do is my Mime Artist costume though it meant staying in character and not talking all night but it was huge fun, and many do find mimes scary too. This year I have a non-horror costume. I'm going as Limus from the Peanuts - Charlie Brown cartoons, as he would be now, a middle aged businessman still using a security blanket and sucking his thumb.

• Centralia, Missouri
30 Sep 15
Genius idea, and easy to do too. lol

•
29 Sep 15
I've always wanted to wear a monk's robe with potato chips all over it. I'd be a chipmonk.

• Centralia, Missouri
29 Sep 15
that was terrible, lol, walking pun. heh

• Grand Junction, Colorado
29 Sep 15
My favorite costume was a fairy princess, that I put together. I bought an old bridesmaid dress at a thrift store for $6, bought rhinestones and sequins and glued them on the dress. I bought glitter spray and sprayed the dress and the shoes. I bought wings, a tiara and a wand, when it was all put together it was great. I volunteered in my sons kindergarten class and all the little girls in the class loved it. That was about 15 years ago.

• Centralia, Missouri
29 Sep 15
Oh!!!! You just reminded me of some other costumes. I was a bat once for a Halloween nature walk (dad was a park ranger and they did this nature walk for years with stations of people in costumes telling a story and stuff). Once year I was Vinne the bat, one year I was a school teacher teaching a flower, and one year I was Minda the Good witch (yeah Wizard of Oz spoof that year). I had little kids telling their parents I was boo-tee-ful... was kinda embarrassing, I had glitter showing up for weeks afterwars, but the dress was fun, and waving the wand around amused me. Not as bad as the year Dad decided to play Father Winter and hung Christmas snowflakes over a track suit.... was horrible, lol