Making The Best Possible Use Of The Short Time I Have Here For Mylot

New Delhi, India
September 30, 2015 8:18am CST
You,I and everyone else who has joined Mylot wants to reach the payout as soon as possible.For this we need to interact here as much as we can.And this again requires time. But what if you lack time?In that case you have to make the best possible use of the time you get to participate here on this platform. I suffer from acute lack of time.I seldom get more than an hour or two for interacting here.Here I am telling you how I try to use my time. Half an hour before leaving for my workplace in morning,I interact with you.Then for 1.30 or 2 hours after I return home in the evening,I again join you. I know very well that I have a short time.Therefore I immediately visit 'notifications' and respond to comments.Then I read other discussions and go on leaving comments below.While doing all this I don't waste even a single second lamenting shortage of time.I just concentrate on reading and commenting on new discussions. After reading as many discussions as possible,I try to initiate a discussion.And if on a day if I don't have any idea,I begin reading other discussions again. This is how I use the short time I have for Mylot.Would you please suggest me a better way to use my time?
6 responses


• New Delhi, India
30 Sep 15
@amnabas
,Rest assured,you have joined a site which is genuine and paying.I know Mylot for years and I reassure you that you will get paid.All you need is reach the payout.Mylot is an excellent site.Unique and unequalled.

• Udaipur, India
1 Oct 15
I think you are doing a fine balancing act!

Most of us are busy with our regular work most of the day. I usually spend an hour or two before going to bed. It helps me relax as I'm with friends!


• New Delhi, India
2 Oct 15
@Shyamalaa
,No disputing the claim that Mylot relaxes us of all our stress and tensions.Here you enjoy a quality time with friends.That's the beauty of this extraordinary site.

• Greencastle, Indiana
30 Oct 15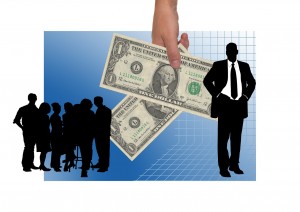 I'm on here most the day everyday doing the same thing as everyone else, MY question is where do we get the MOST jump on our bal? everything or writing a topic?? can someone tell me?

• New Delhi, India
31 Oct 15

• Dhaka, Bangladesh
1 Oct 15
I think, you are right job.

• New Delhi, India
2 Oct 15
@Taizul
,That's the only thing I can do to participate here.


• New Delhi, India
1 Oct 15
@sofssu
,I try my best to leave comments on each discussion I read and like.Without it I never get satisfied.