Maple Syrup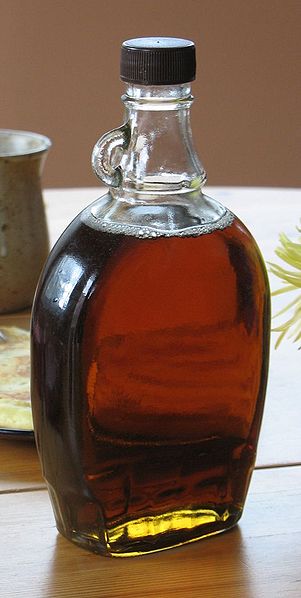 India
October 1, 2015 9:39am CST
I was happy when my nephew picked up a bottle of maple syrup for me when I was visiting with them in the US. His wife had prepared some pancakes. I have always wanted to taste this combination and was happy I got that opportunity. For some this must be a staple diet. I am trying to get this syrup online. Which is the best brand?
5 responses

• Boston, Massachusetts
1 Oct 15
There are a lot of inexpensive brands of pancake syrup, but they contain just a small amount of real maple syrup. Real maple syrup is expensive, but I think if you buy some that comes from Vermont, you will be getting the best.

• India
1 Oct 15
@AnjaP
Nothing like going for the real thing - just to have it right here on my table. I will do a search. Thanks.

• India
1 Oct 15
@marlina
Considering that the maple leaf is seen on the Canadian Flag probably one could find the real stuff there - will search. Thanks.

• United States
1 Oct 15
It is not so much the brand as the grade. The lighter syrup is preferred so use that as a guide. Golden is a good color darker is not so good.

• Canada
1 Oct 15
Isn't that funny... I preferred the really dark. I guess it was just what I grew up with. :)

• India
1 Oct 15
@BelleStarr
Will the bottle have the grade mentioned on it?

• India
1 Oct 15
@Hate2Iron
The main thing is that it should be pure and how to judge that is the question.

• United States
1 Oct 15
I love maple syrup with pancakes

• Canada
1 Oct 15
I was at a restaurant a week or so ago and they delivered the bottles of maple syrup heated to the table. I don't think that I could ever tire of pancakes and syrup and yet my kids can't stand it.

• India
1 Oct 15
@Hate2Iron
Does one have the heat the syrup? Strange your kids do not like it.

• Canada
1 Oct 15
I grew up with the real thing. Dad would tap the trees on our property and then boil it down until it was a deep smoky brown. Little did I know just how good I had it back then. I think that the wood smoke helped with the flavor because I have never tasted anything like it. Just plain awesome!!

• India
1 Oct 15
When I was spending a few days with my nephew in Colorado, we had gone up to the mountains and there he picked that syrup - probably the best. This was a few years ago. What you tasted as a child may not available any more.

• United Kingdom
1 Oct 15
Hmm some connoisseurs here on Maple Syrup. I guess we could learn a thing or two about it.