Identity crisis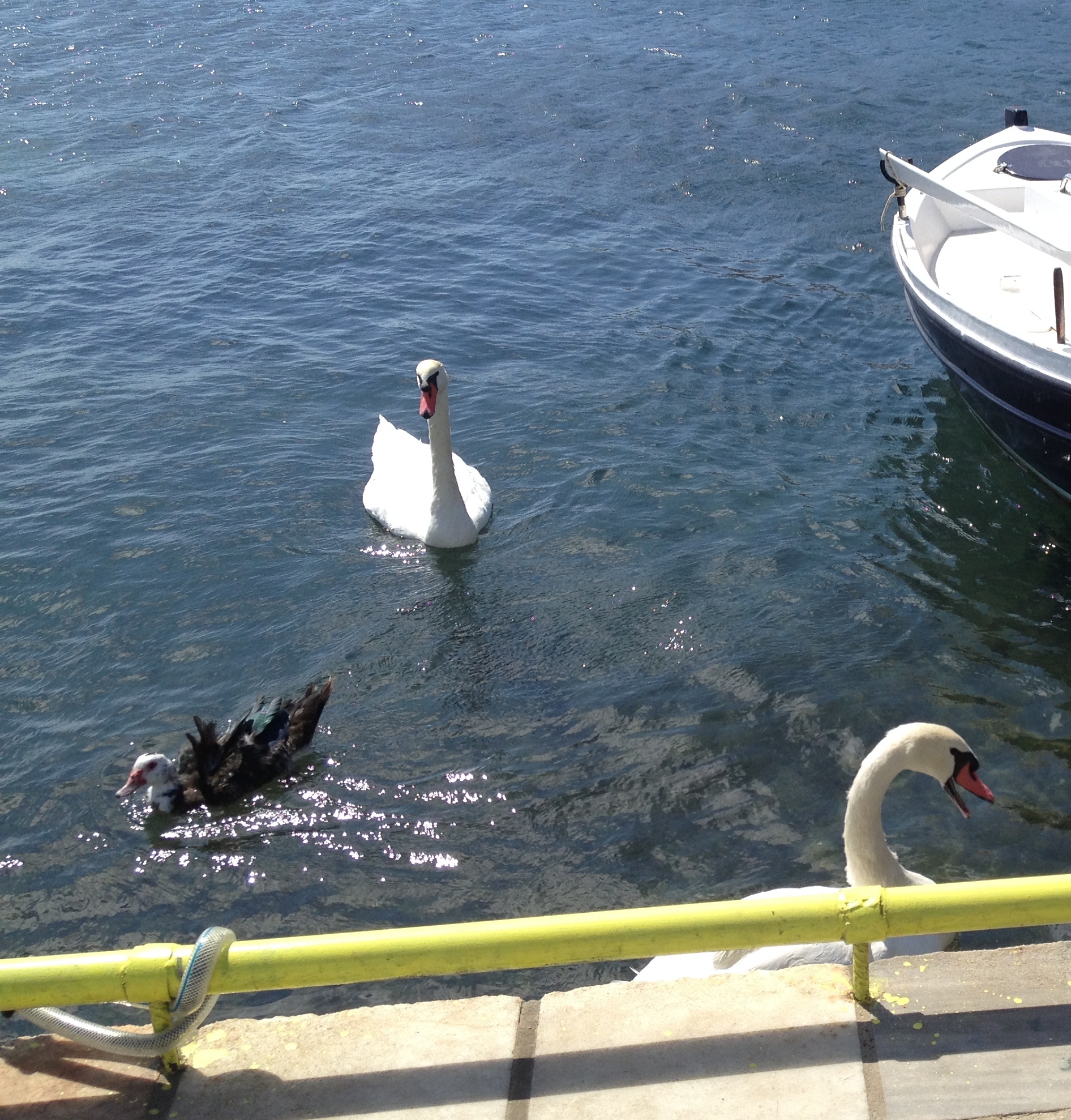 Greece
October 1, 2015 2:02pm CST
I find this picture very funny. The caption is from last week, I was walking by the port and these beautiful swans came towards me. Then I noticed that this cute duck is hanging out with the swans. The duck possibly thinks it's one of them. Do you think he has identity crisis?
10 responses


• Greece
4 Oct 15
@LadyDuck
I think they swim together sometimes but they are still have their seperate groups. It is possible that they also had groups of more ducks and swans further away, even though I didn't see any more of them when I was walking at the port.


• United Kingdom
2 Oct 15
Different species can co-exist quite happily. I had a goat as a companion to a horse once, but I don't know if the goat thought he was a horse, or the horse thought he was a goat, or if they were both happy with who they were

. I do know that they enjoyed each other's company.

• Greece
2 Oct 15
It sounds like an unusual combination. I was watching videos online and found this. It's a lanb that thinks he's a dog. haha

http://www.bandbullapool.co.uk https://www.facebook.com/TorranBnB Here's "Pet" the orphaned lamb who thinks she's a dog. "Pet", from a very young age started...



• Philippines
4 Oct 15
Maybe it likes the company of swans more than it's kind.


• Malaysia
2 Oct 15
I read that identity crisis does happen in the animal kingdom! Apparently it's more common among cats and dogs, hehe. So...who knows? That might be the case with that cute duck.



• San Marcos, Texas
1 Oct 15
aww just like the Ugly Duckling who wants to be a swam..but they seem fine together..

• Greece
23 Oct 15
He might be lonely, I don't see any other ducks around. One of my cats hangs around with the dogs, I wonder if he thinks he is one too. He is definitely lonely because he fights the other two cats and they avoid him.