Beliefs, Views And Ignorance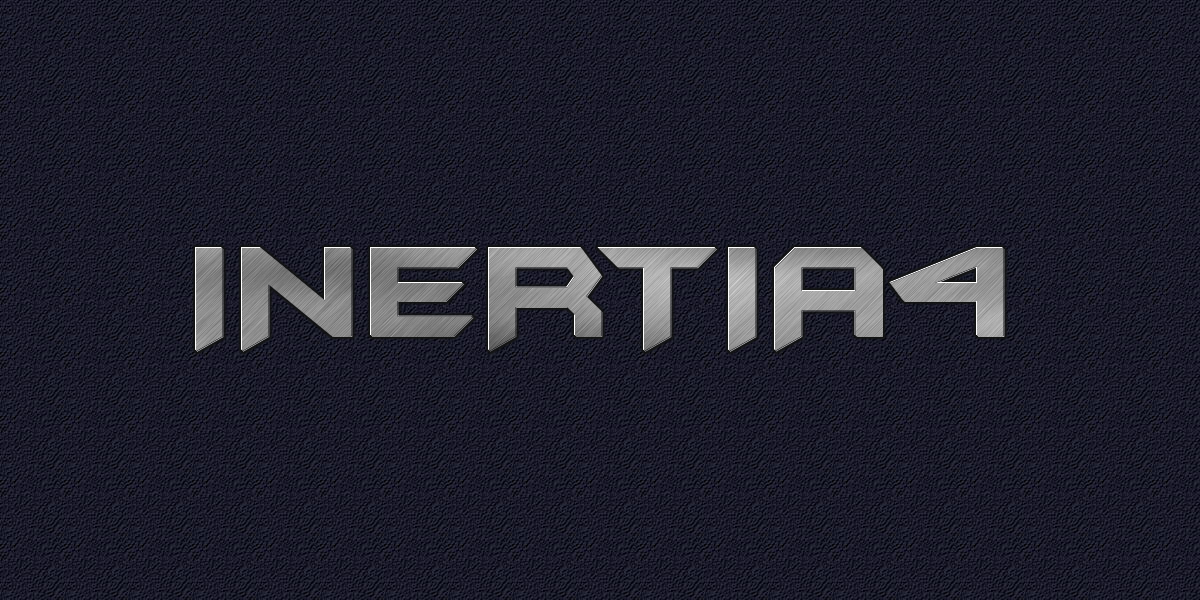 United States
October 1, 2015 9:05pm CST
There are many writing sites online these days. Some have come and gone in record time. Some have stayed around. And yet some are fighting to survive. As it stands now, MyLot is by far the leader in this field. But there are other writing sites that I also belong to. One beginning with a B and another beginning with a P. Both sites are similar in the way they operate. They also have similar rules. Like any site they are stick against anything pornographic. Which is understandable. On both of the other sites I have read posts that were skirting the edge, if you know what I mean. But they never crossed the line. Informational posts, even about something sexual is usually accepted. At least on those other two sites. but some people feel that they are downright rude and disgusting. That's sad really. Because they were not in any way shape or form porno. They were well written and informational. One thing I have noticed on both those sites is that religion is usually a major topic. Now, I don't know about you, but some of the posts from some of the people are offended by certain other posts. The proper answer to that would be, if it offends you or it is something you do not agree with, leave and don't bother liking it or responding to it. But they do respond to those posts and express their feelings about it and why it shouldn't be posted at all. because it is offensive or goes against their religious views. Now, while everyone is entitled to their opinion, why bother starting something for no apparent reason? I have no idea. I myself do not find any religious post to be my cup of tea. So I would not bother responding to them. However, there are exceptions. Some of those people, although religious, do write some very interesting posts. And some i do agree with. So those I will respond to. As anyone would. What I find disturbing here is that these people are supposed to be religious but turn out to be hateful in their own way. How can they be that religious and claim they are respectful. Just as they expect others to respect their views on that subject, so should they respect the views of others. But somewhere something goes wrong. I feel that they are so uptight about whatever it is, they cannot handle something slightly outside their little box they live in. We live in a big world. Many things happen in this world and reality is something no one can run away from. I have been online for a long time now. And I have read many posts by many people on many different sites. And believe me, there is a world of difference between pornography and a topic on a subject to do with something sexual. And I am not talking about hardcore here. I am talking about basic information. If that goes against someone views, just stay away from the post. You don't have to be associated with it in any way. I also understand we cannot agree with everyone in this world. And that is just a fact of life. But to complain about it it not the way to go. Sometimes the squeaky wheel does not get the oil. So therefore it will stop spinning. And let's face it, sites like this are open to an array of topics. And since they are, there should be something for everyone. Maybe it is a thing that some people are not secure in the fact of who they are. Maybe they need to hide behind something to make them feel whole. For me, I feel secure in the fact of who I am. And to be offended by something I don't agree with is just plain stupid. it would be different if I were attacked by someone. But that is not the case here. It seems some people have to go behind your back to complain like a child. Instead of coming to the source directly. Look, aren't we here or on other sites to have fun and interact? That's what it's all about. Who cares about what others think. We will all have people who like what we write and other who won't. To end this post before it gets to become a runaway train, we are all adults here. And we should all be aware of what the word is all about. Good or bad, sexual or religious. The world as a whole is not a petty place to be. But it is what we have. So we must deal with it and make the best of it. Also, sites like these are just a small dot in this world, I bet hardly anyone would notice a simple post from some unknown person somewhere on this large planet we live on. I felt I had to write this post. I guess it is something that I feel the need to get my point across out there. Even though this might be somewhat insignificant. Copyright © 2015 Steven Cetta All Rights Reserved Check for all my Posts here: #inertia4posts Image Credit: CoolText.com Tags: #inertia4 #Beliefs #Views #Ignorance #inertia4posts
8 responses

• Malaysia
2 Oct 15
Some would say that's the whole point of a discussion, to get different opinions on a certain subject. I personally wouldn't mind people stating their disagreement over something that I post (which so far hasn't happened since I don't write about sensitive topics), but I'd rather abstain from expressing my opinion if that would only result in a heated debate, especially on topics concerning religion.

• United States
2 Oct 15
Right. But it is not just one voicing their opinion on the post, it is one reporting the post because they just don't agree with it. I find that wrong. I have learned that there is nothing in this world that is overly offensive when it comes to opinions.

• United States
2 Oct 15
@inertia4
Flagging a post simply in disagreement of the views presented is wrong, pure and simple. People need to read the writer guidelines and adhere to them. It ain't hard folks!

• United States
2 Oct 15
@mrdprince
Thank you once again. That's the point right there. But that's not what happened on that other site. It was flagged purely for disagreement. Or point of view.


•
2 Oct 15
I personally don't get into politics, religion or adult content. I am not comfortable with such so I may not always express my views on other peoples content. I also don't really care for posts that are basically negative or rants by nature. So I don't like or dislike or comment.. I find a post which I am comfortable with to comment.

• United States
2 Oct 15
That is what most people do. And that is a good thing to do. I fee the same way. but sometimes I do feel the need to defend ones material because it does not break any rules. Like if you wrote something that someone else did not like and reported you. I would defend you and your article. As long as it did not break the rules.

• United States
2 Oct 15
You speak what a lot of folks believe is a good response to the situation. But is it really? When people do not speak up there begins a domino effect where the minority begins to increase their power over others. We see it everywhere, even here in the US. It seems like so little but even a pebble can trigger a landslide.

•
2 Oct 15
@mrdprince
Nope, I speak for myself.. I don't like arguments that lead to nowhere. I hate it when people getting into frenzy over these things.. I love to keep my peace and I am online to have some fun.


• United States
9 Jan 16
I have to agree. If you don't like it, don't read it. If you disagree with it, don't argue about it. The more you argue whether you are right or wrong the more you look like a DONKEY. hahaha I don't mind people saying they disagree and stating their opinion, but after that, just let it go. After all, an opinion is neither right nor wrong and everyone has one, just like backsides.

• United States
10 Jan 16
Right. But there are those that think it is a battle or something. I had one member on Bubblews that seemed to argue the point and bringing it all back to religion. Now I ask you, what would it have to do with religion? I have no idea. It seems some get insulted by honesty or a blunt opinion.


• Momence, Illinois
1 Mar 16
I very much agree with you. I avoid politics and religion at all cost. Many times people think they have prefect rights to express their opinions, which is true. However those same people are so into whatever their opinion might be they don't see anyone else having a right to their opinion. I do have opinions about religious people but would rather keep those to myself as I have found that's the best way to avoid an argument.

• Momence, Illinois
3 Mar 16
@inertia4
It's very sad, and those types of people I just prefer to stay away from.

• United States
3 Mar 16


• Ft. Lauderdale, Florida
2 Oct 15
Mother always told me never to discuss religion and/or politics so you will very seldom see me writing about either or responding to either but as a gay man I have been fighting religious people calling me all sorts of names and things since 1948 and once in awhile I let loose thinking of the teenagers of today having to still hear that negative nonsense from a person who believes in G-d.

• United States
2 Oct 15
I totally agree with you here. But this post, obviously is not about religion or politics. You know what it's about. I do find it sad that in the 21st century that the gay community has to still endue hatred. Have we not evolved enough to learn a lesson? I guess not.

• United States
4 Oct 15
@GreatMartin
You're welcome. I think people in general are ignorant. They seem to become angry when they fear something. And they fear the gay community. They just don't understand them. I see that they still treat gays like they have a disease. Like they are going to catch the gayness or something. That is total ignorance and pure stupidity. Look, even though I am not gay, I have no problem with people being gay. They did not choose that. And that's what those ignorant people don't understand. They think people choose to be gay or are turned gay. The reality is they are born gay. We are all humans beings. But yet, there is no equality in this world.

• Ft. Lauderdale, Florida
5 Oct 15
@inertia4
And I have no problem with nongays " They did not choose that." You have to have a sense of humor, especially when dealing with people!!




• Philippines
8 Oct 15
Religion is a sensitive topic because everyone has different opinions and religions . It's one topic i don't ever start in earning sites . I avoid discussions that can earn hate or sadness to some people .

• United States
8 Oct 15
I agree. But this is not about religion. I mentioned religion as an example as to why someone would complain about a post to have it removed. I think people should just let things go. Like I said, as long as a post does not break any rules, it should remain up. And if someone don't like it or its contents, they should just skip it. To me, that makes those people that complain babies.

• Philippines
9 Oct 15
@inertia4
You are correct . We can always just skip it if you don't like it . People have different preferences and likes as to topics , so let's just respect it .

• San Marcos, Texas
28 Apr 16
I feel that if i can't contribute to the discussion or want to be a pest then i have no reason telling others how they should act. We are all different and have our own thoughts..and what one believes may not be what you beleive so how dare anyone tells you what you should or shouldn't do. I try to be kind in discussions and or joking but if anyone ever feels i'm not that is when its time for me get onto the next discussion.

• United States
30 Apr 16
Thank you for this response. I appreciate it. I also agree with it. I know some people can just be jerks. No doubt about that. And I encountered a few of them when I was on Bubblews. Sadly though they were, in my opinion, mental. Head strong. They just refused to understand anyone else's view points.

• United States
10 Oct 15
I don't like to get into debates about politics or religion online. I might agree or disagree but I don't go into a whole big condemning spiel. Some people just take things way too far.