Getting Ready to Go.....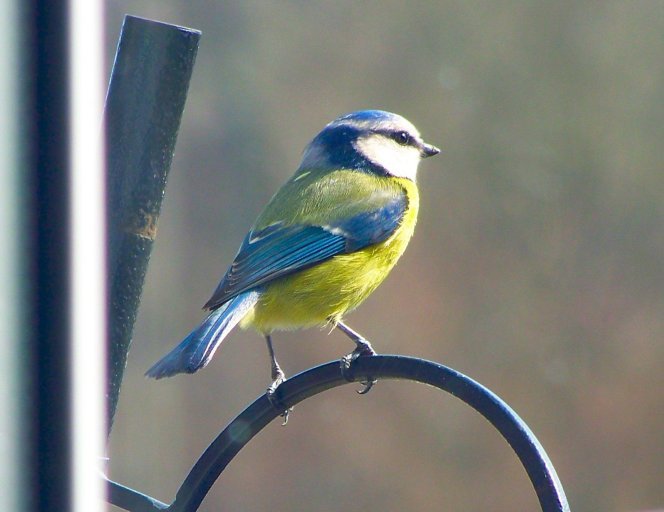 Alicante, Spain
October 2, 2015 8:29am CST
Time goes by sooo quick, I am very blessed, and work on a rota of 2 weeks of work, and 4 weeks off..., it does not matter if I'm at work or at home... the time flies by ssoooo quick... I'm getting ready to go to Work in the UK for 2 weeks and am getting my bits and pieces together... which includes clearing down my sd card and memory cards for my camera and tablet..., as I love to take my camera with me on these trips. At this particular work placement, the lady has bird feeding tables, and a pond, so I like to spend time watching them, with my camera in hand, ready to capture a nice photo, see the picture below, taken while on a previous placement... Photography is one of the ways I like to relax ..... do you like photography yourself, or enjoy looking at other peoples efforts... ??

5 responses

• United States
2 Oct 15
yer so fortunate to've such a work schedule, e'en though it'd drive me a bit nuts with time zone changes 'n the like. cute lil fella 'n can't wait to see the other pics ya take whilst there. is this the same place ya were at this summer? yepperz, i'm a shutter bug 's well 's enjoyin' the efforts 'f others. big hugs!

• Alicante, Spain
2 Oct 15
Thanks
@crazyhorseladycx
yes I do love my job, it's only a one hour time difference between Spain and the UK.... i'm glad you like the photo, it is one of my favourites,

, yes it is the same place I was at in August. Yes I know you're a shutterbug like me.. I love the photos in your slide shows ..


... I'm hoping for some good photo opportunities... if it doesn't rain too much ... lol's



• United States
2 Oct 15
@sueznewz2
only'n hour diff'rence? dang, i get that jest drivin' 8 miles to the west, lol. i was hopin 'twas the same place (not wishin' her ill, mind'ja) coz she got quite the impressive surroundin's! i hope it don't rain too much neither. dunno if'n i could handle the constant rains? big hugs!

• Alicante, Spain
2 Oct 15
@crazyhorseladycx
yes they are impressive surroundings... I don't mind The rain too much, and nor does she, she'll go out in most weather... including rain, but...having said that I would not like it to rain for two weeks ... and that's more to do with the lack of light, as rainy days more often than not are grey ...a bit depressin'... lol's




• Alicante, Spain
2 Oct 15
Oohhh you're so lucky , I hope you get a lot of birds come to them, and get some nice photos...



• Switzerland
3 Oct 15
@sueznewz2
I am planning to place a camera, so I can take photos without scaring them.

• Alicante, Spain
3 Oct 15
@LadyDuck
that's a good idea.... I hide behind curtains and all sorts of things so they can't see me lol's...

• Goodfellow, Texas
3 Oct 15
Ms Susan (
@sueznewz2
) That's a might fine photo of a little birdie. We invite those bird critters into our yard - feed and lots of water. Problem with that is it also attracts neighborhood cats and, lately, a great big hawk stops by to see what he can win. Nice to know that you are a photo nut. Me, too. My cameras are really oldies, kinda like me.


• Alicante, Spain
3 Oct 15
Thank you
@ceerious
, I'm glad you like it, I'm glad you have the birds come into the garden, and I know what you mean about attracting predators, last year I saw a sparrowhawk come in and helped himself... I was surprised,shocked and saddened I had never seen one before.... perhaps you could posted a photo or two....



• Alicante, Spain
2 Oct 15
@marlina
It is, I get to say where and when I work, and who with,.... I love it ...