Having Fun Painting Gourds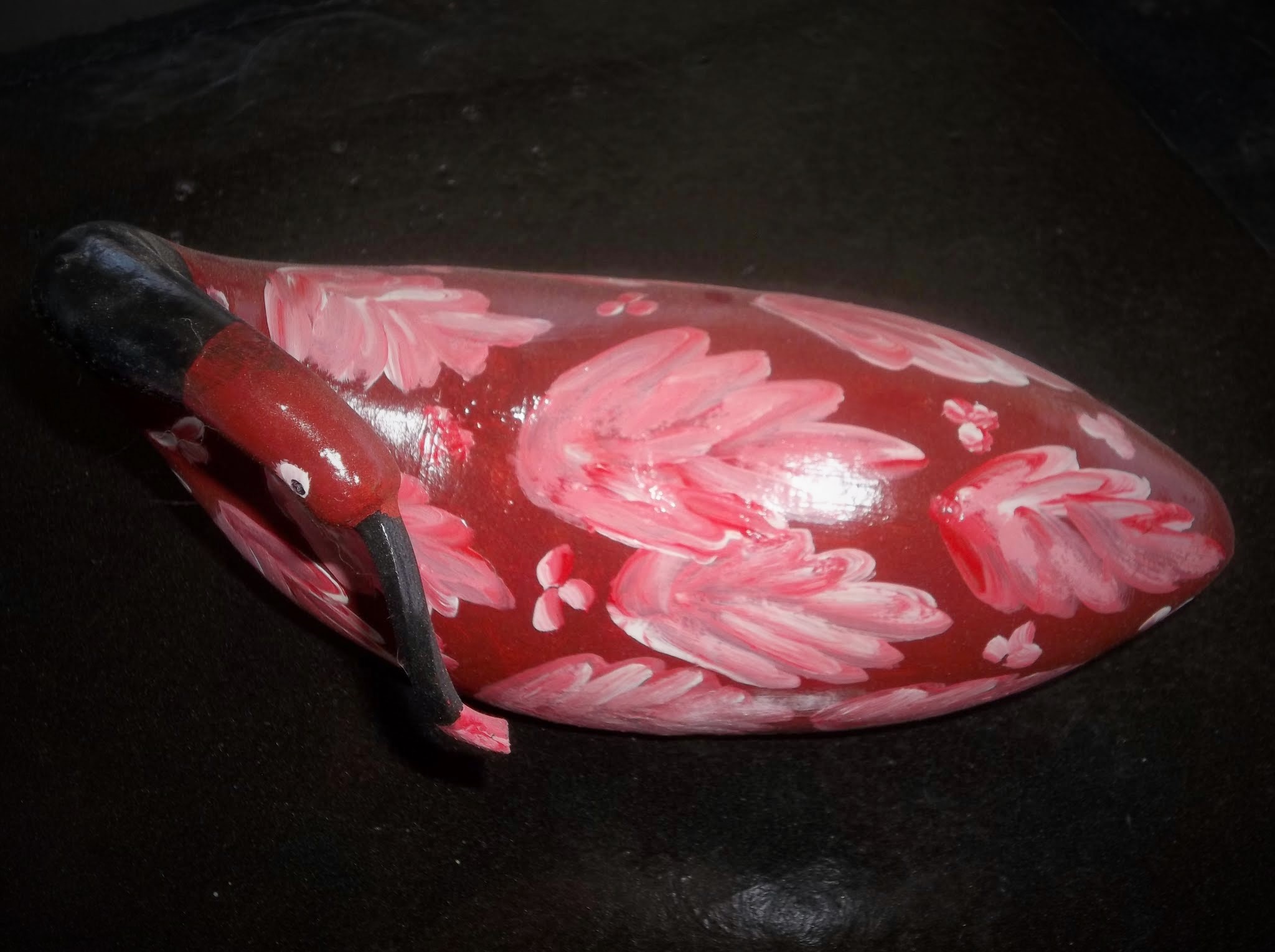 Duncan, Arizona
October 2, 2015 2:45pm CST
Sometimes gourds grow in funny shapes. This one looked like a bird to me. I painted it with acrylic paint and spayed it with polyurethane spray to finish. I also like to drill holes in the top of them and make birdhouses.I drill two small holes at the top to run a piece of wire through the gourd for hanging and stuff a little straw inside for the little birdies to nest in. Do you enjoy decorative painting?
2 responses

•
4 Oct 15
I would love to be able to paint, beside painting doors etc. I wasn't very good in art at school, but these days it interests me so much more. I love photography and the beauty and enjoyment form that. Maybe one day I will paint something, never too late to start.

• Duncan, Arizona
4 Oct 15
I have friends that are in their senior years, taking lessons painting and they are quite good at it. Perhaps observation over so many years pays off. I enjoy trying to paint off of photos occasionally but detail is very time consuming.

•
4 Oct 15
@sherryeb
Cool, sound great, I know my ex-wife mu took up painting in her 60's

• Bangalore, India
5 Oct 15
You sure look like an awesome painter. A resourceful person. Loved it. Unfortunately I don't enjoy doing it but I enjoy seeing such beauties. Keep it up! You can turn this into a main job of yours. The quality of your art is topnotch.