The most awkward experience in my life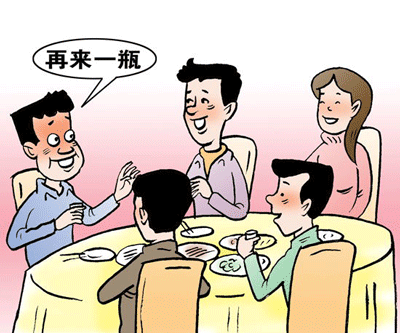 Zhengzhou, China
October 4, 2015 12:52am CST
If you have been to China or have a basic understanding about China's cultural habits, you'll know that China is a country of hospitality. Just at this point, I suffered an embarrassing thing at the dinner table. In China, when entertaining the guests, the host will prepare a whole table of dishes, and, picking dishes for the guests usually implies politeness and respect. If the guests put down their chopsticks, the host will friendly urge them to eat more to show hospitality. In addition, if the guests' drinking cups are empty, the host will also actively help them to fill the cups. However, most of western countries don't have such cultural habits, and some westerners will feel very uncomfortable about this Chinese-style hospitality. I used to have a very embarrassing experience due to this cultural shock. A group of my former classmates had dinner together and one of them took her American boyfriend. Approaching the end of the meal, there was still a chicken leg left in the plate. Some of them said, "Don't waste it". As the American guy sat near me, I put that chicken leg into his plate. He suddenly murmured,"Oh, Jesus." I felt very awkward at that moment. From that time on, I would never do such a stupid thing to foreigners. As a matter of fact, I began to dislike such kind of hospitality. Just think about it, when I am full, I don't want to eat more, and you don't know which dish I really want to eat. Hope that this cultural habit will be eradicated. Have you ever had any awkward experience? Share with me.
2 responses

• Canada
5 Oct 15
Cultural practices are hard to break. What is important is an understanding and awareness of other people's cultures and showing respect.

• Singapore
4 Oct 15
Yes, I can understand that. I am a Chinese, though I am born and live in Singapore, and the elderly ones always like to put things into your bowl. It takes a lot of explanation to make them get rid of this habit. If a person wants to eat a certain food, he can take for himself.

• Zhengzhou, China
4 Oct 15
I'm glad to meet you here, and thank you for understanding. Hope to know you more.