Bees are frequent visitors in our garden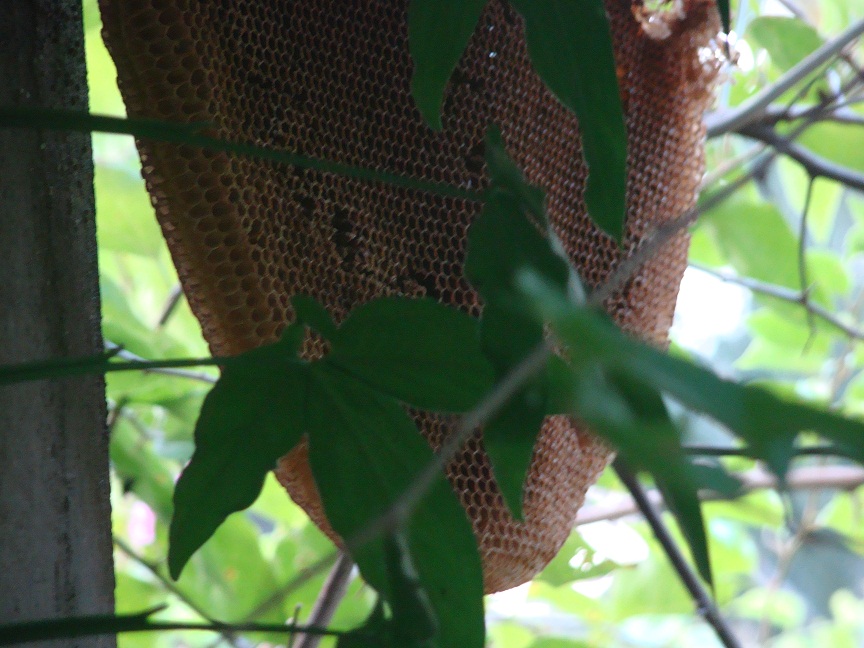 India
October 4, 2015 6:39am CST
We often see fully developed beehives with bees hovering around in our garden all through the year. We leave them there until they have done with the honey. The honeycomb drops empty may be after a couple of months or so. We have never attempted extracting the honey.
6 responses

• Delhi, India
4 Oct 15
We have a beehive in our garden, but its a lot more smaller. Although i've seen people extracting honey at my uncle's place. They even gave us a bottle of honey when we last visited. It tastes quite different from the one we get in the market.


• India
4 Oct 15
That is pure honey. We are not confident of going anywhere near those bee hives. I regularly consume honey and get it from a company that is supposed to be the best. The last bottle I got however did not look genuine. I lodged a complaint. Their rep came over and replaced it and promised me that they will withdraw that batch.

• Delhi, India
4 Oct 15
@allknowing
you took a great step. Adulteration these days seems to be everywhere. By the way they've got some technique for extraction. I don't know it exactly, but they first create smoke around the hive, the bees eventually disappear. They then look out for honey.


• India
4 Oct 15
@shivuspeaks
I feel rude to do that/ . Poor things. Bad enough I get honey from the market, atleast let me allow them to eat what they have preserved in our garden.



• India
4 Oct 15
Extracting honey is an art Val. It is not safe to go anywhere near them if one has no knowledge of how to go about doing it.

• New Zealand
5 Oct 15
@allknowing
I just thought you might have got someone in to do it.

• India
5 Oct 15
@valmnz
I do not have experts around. Also when I regularly buy honey throughout the year depriving these poor bees just to get a bit of honey I thought would not be a good idea.

• Manchester, England
4 Oct 15
Bees are quite placid and inoffensive creatures, so they have been considered as a potential threat by me. However, I would not comfortable about actually having the hive in my garden because inadvertently approaching the hive could easily be construed as threatening by the colony and result in retaliation.

• India
4 Oct 15
These hives are always up on the tress where we have not access. The bees are safe and so are we


• Manchester, England
4 Oct 15
@allknowing
That does not sound too bad, whereas I had visions of ducking under a hive to walk across the garden.


• India
4 Oct 15
That must be interesting to watch the bees and extractors in action. You get those contraptions where the bees can make honey.


• India
4 Oct 15
Was that your grandfather's business? Did he have his own brand?

• United States
4 Oct 15
I cant stand bees but I know their here for a reason. We get alot where i live because we live by a creek so we get all kind of bugs. Atleast they don't bother you and stay put until the summer season is over.

• India
4 Oct 15
If you do not disturb them they will not harm anyone.