Meeting the new girls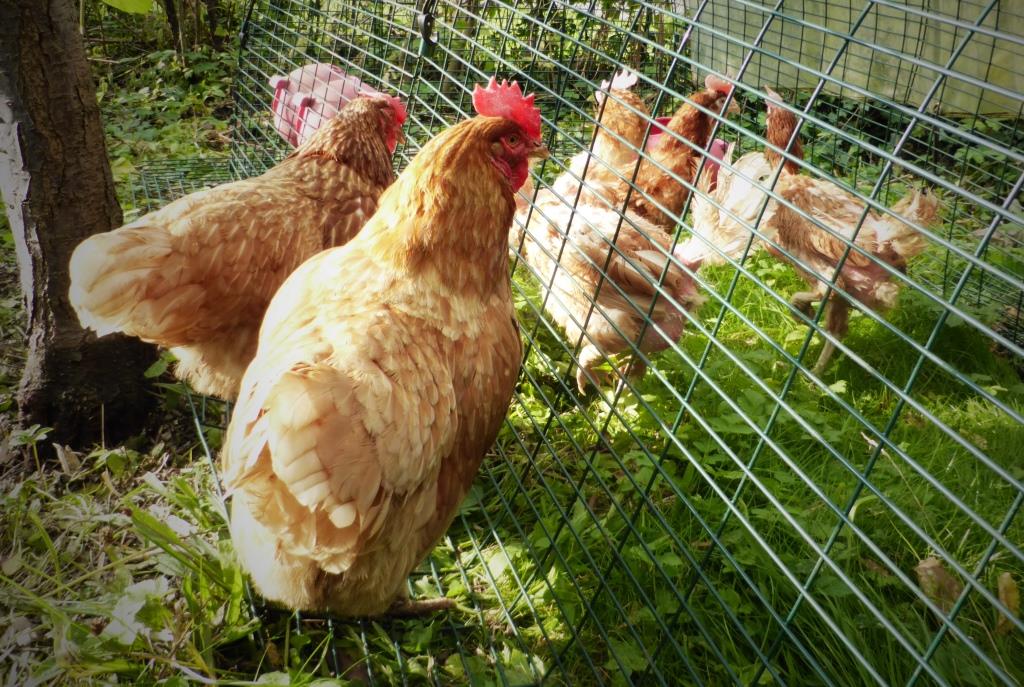 United Kingdom
October 4, 2015 2:46pm CST
So as recommended I'm keeping my three new ex-battery hens (who are going to be known as Apple, Pear and Plum) separate from my existing two (Buttercup and Daffodil), to give them time to get used to each other in the hope they will eventually be able to live together. So at the moment Buttercup and Daffodil are allowed out while the three newbies are in the run. The 'old hands' have been taking a definite interest in the newcomers and have been making a lot of indignant noises. It's funny to see them side by side, they look so different. Not sure if you can see it well enough in this photo but Daffodil and Buttercup have lovely glossy chestnut feathers all over while the other three almost look 'oven-ready'!
3 responses

• Malaysia
6 Oct 15
I wonder how they would react when they finally live together. Love their names, by the way.

• United States
5 Oct 15
But they are pets right? You are going to keep them alive? I hope so. I couldn't eat anything that I considered a pet.

• Ireland
4 Oct 15
Ex-batteries certainly look rather the worse for wear. When I was small we had hens - free range of course and that included every room in the house. Mine was called Audrey, my brother's was Heather. They tasted delicious.