This One's For You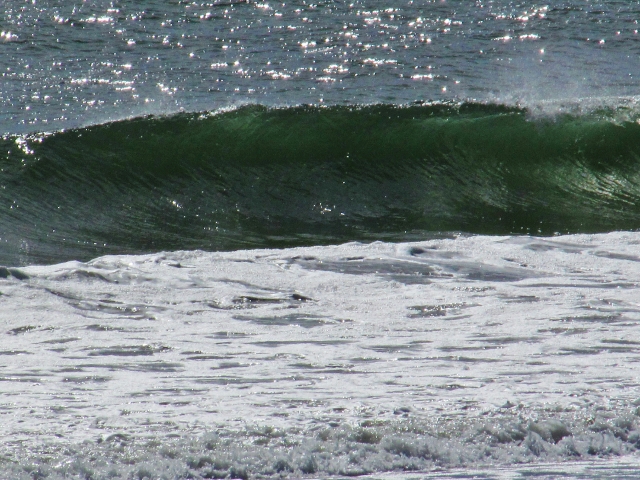 Saco, Maine
October 4, 2015 2:59pm CST
This is in response to a comment made by my good friend @Rinderella . This is one of the photos I took of the surf earlier today at Fortunes Rocks Beach in Biddeford, Maine (USA) As I said, it was low tide, so not dangerous. I never seem to make it when the tide IS high! Beautiful nonetheless!

4 responses


• Saco, Maine
5 Oct 15
@simone10
I love that sound, too. Yesterday, though, the waves made that hissing sound up along the sand that they do when the tide is rough. I love it all!

• Saco, Maine
9 Oct 15
@simone10
Yes it is. Nice on a rough day to see all that energy, but lovely, too, on a calm day when you just barely hear the waves.



• Saco, Maine
5 Oct 15
@LadyDuck
That is the color, and it's breathtaking. I've taken a few such photos and never cease to be amazed at the sea's beauty. Thanks!

• United States
4 Oct 15
Thank you so much for posting the photo! It is breathtaking. I made it bigger and amazing how you captured that wave, the surf is very rough. Thanks!

• Saco, Maine
4 Oct 15
Yes, it was, and thanks! There were a few people walking on the sand. But after Labor Day, the town takes the wooden staircases out, so that makes it hard for some of us to climb down over. I just stayed up on the road!


• Saco, Maine
4 Oct 15
I much prefer being there, but I do also love seeing all the surprises my camera gives me when I'm uploading. On this particular occasion, I was several hundred feet away from the surf and standing on the edge of the road. If I never ventured out, I'd never get these photos!