Talking On A Bench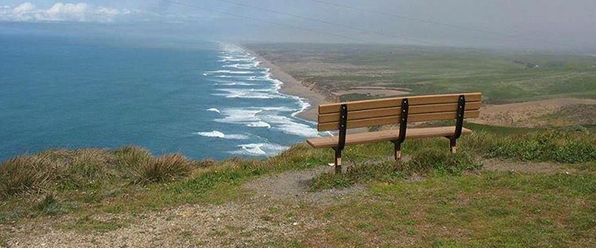 Philippines
October 7, 2015 12:43am CST
Imagine sitting on the bench pictured in this post. Now imagine, being able to choose to sit on this bench and talk to just one person for the whole day, who would that person be? The person can be anyone you choose, alive or dead, real or imagined, from the past, present, or future. What would you talk about? Would you ask questions? Tell the person your aspirations? Dreams? Gripes? For me, it will be probably my 13 year-old self... just to check if he will be proud of the choices I've made so far in life. By the way, this post I thought off after reading this post by @Fleura .

Years ago I worked with a Canadian colleague (not that his nationality has anything to do with it really) and one day he told me that he had known his wife was...
8 responses


• Philippines
10 Oct 15
Well, why don't you try it
@LadyDuck
? You might surprise yourself!


• Malaysia
7 Oct 15
Probably not one whole day, but I'd love to have a few hours talking to J.K Rowling. Not a fan of Harry Potter but her life story is so inspirational!

• Philippines
10 Oct 15
What exactly made JK Rowling's life inspirational for you
@cahaya1983
?

• Malaysia
11 Oct 15
@allen0187
Mainly the struggle she went through to become a writer, how she faced rejection and turned it into a huge success.

•
7 Oct 15
I'm not sure. I mean...who is to say if the person is gonna lie to you or not? So would talking to them really do any good? Or are they going to just fill your head full of hopes and dreams that only shatter like glass? Yep...life's a bench some days...


• Philippines
10 Oct 15
LOL
@PhredWreck
!!! Peopel can lie all they want but the truth will always come out... ALWAYS!!!

• Philippines
7 Oct 15
I would like it to be Jesus . I could ask Him many questions about my life and how am i doing for him , at this point of my life .

And i know , i also would shed a lot of tears during the course of the recollection of my life .


• Philippines
10 Oct 15

• India
7 Oct 15
Wow! I've always wanted to have someone with whom I could talk like this.. Haven't yet met such a special person. In fact I love to talk to myself sitting alone. I imagine myself having achieved what I wanted to and telling about it to other people! When I am upset or have done some mistake, I sit alone and advise myself.

• Philippines
10 Oct 15
I always talk to myself since I need to hear some really great advice!!!


• Philippines
19 Oct 15
I bet a day isn't enough... even a lifetime isn't enough it seems.

• Singapore, Singapore
20 Oct 15


• Newton, North Carolina
18 Nov 15
Definitely would be my late son, Ricky. I would talk about all that he missed. His little niece, Riki, named after him. How my mom beat cancer, oh just about everything!