My Little Cook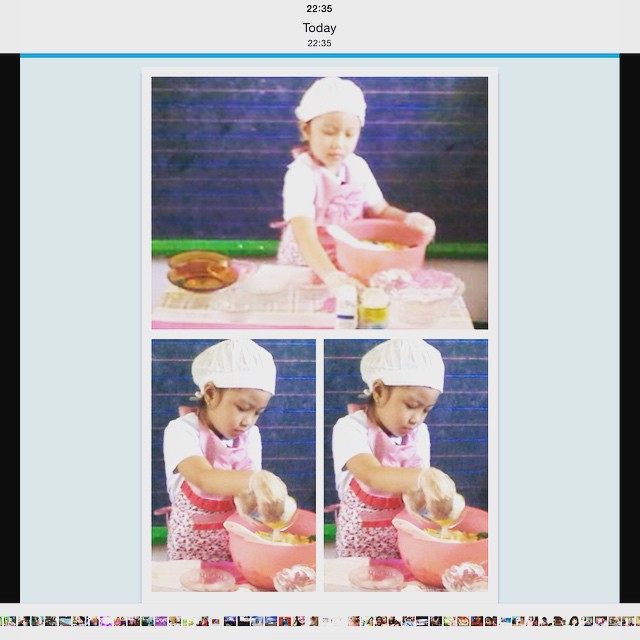 Philippines
October 8, 2015 5:02pm CST
She is my niece and we fondly call her Baby. She is 6 years old and in Grade 1. During the nutrition month she was the contestant for cooking in her class and she got Second Prize. She likes cooking so much but she can only cook dishes that can be done by a girl her age. When we visited them at their place in Surigao City, we observed that she is always with her mother whenever the latter cook meals for the family. I guess she will become a cook when she grows up. Maybe she got this fondness in cooking from her mother. Though her mother is my sister but I am not a good cook. I can only cook foods that we usually eat every meal. I had gone to a cooking class before but I still don't know how to cook food for parties. Maybe it's just that cooking is not for me.
5 responses


• Philippines
9 Oct 15
I dont even know how to cook! hehehe

• Philippines
9 Oct 15
@jvincent_129
asta ka... wa lang ko magcomment sa imo response nga naa hehehe....


• India
9 Oct 15
It is a great thing when children have it in them rather than forcing it upon them. Your sister is very lucky.

• United States
9 Oct 15
She will be a great cook if she continues to stay in the kitchen with her mom. She will never go hungry learning this trade for herself.