Which is the Silicon valley of Asia?


Bangalore, India
October 9, 2015 7:33am CST
I am confused right now with no certain facts. So wanted to know your opinion on this matter. Currently which is the silicon valley of Asia? Is any place regarded as it in Asia with high esteem? Silicon valley in the sense San Francisco of USA. Similarly any place in Asia is dubbed as Silicon valley of Asia?
3 responses



• Bangalore, India
9 Oct 15
Ya, it is beautiful no doubt about that!

• Bangalore, India
10 Oct 15
@LadyDuck
Oh, I thought you thought it as some as scenic valley place.



• Pune, India
10 Oct 15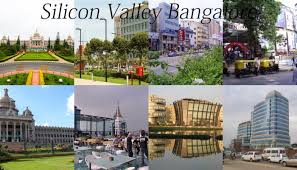 Silicon Valley of India is the nick name for the Bangalore city. During 1970s R.K.Baliga proposed to start an Electronic City. Journey started from there for the fastest development of Bangalore city. Today it is one of the top cities in INDIA, that has highest number of IT / ITES companies, big number of startups. Companies felt that it is very easy to hire any skilled professional in Bangalore than any other city.

• Bangalore, India
10 Oct 15
Ya, I know that there is a large gap in IT in Bangalore and other cities in India. It is mainly due to the educational structure of Karnataka as we are not dependent on IIT or other national based engineering colleges for sole survival. I feel sad when students from Bihar come to study here and say their sorry state of no good colleges in their state. But Silicon valley other than Bangalore is there any other place in Asia? Singapore? or Philippines?

• Pune, India
10 Oct 15
@mkrnex
, Singapore is often called as an alternative to Silicon Vally in USA

• Bangalore, India
10 Oct 15
@Analyst001
I didn't get you? So, is Singapore a IT hub?

• Mumbai, India
11 Oct 15
I think Singapore or Shenzhen Industrial Park may become silicon valley of Asia in future

• Bangalore, India
11 Oct 15
OH! It is a news to me. Should research about it to know more. I think Indian Flipkart is actually registered in Singapore so basically it is not a Indian Company!