It Is A Long Weekend For Some

Toccoa, Georgia
October 9, 2015 11:22am CST
This is a long weekend for many school children, college students and government workers. Columbus Day is on Monday and many have that day off. My College age son has his Fall Break during this long weekend. We are planning on meeting family members at a State Park this weekend for a little reunion. Do any of you here in the States have any plans for this Columbus Day weekend?
8 responses

• United States
9 Oct 15
I plan to avoid the stores, they will be packed due to sales. Banks are closed too.

• United States
9 Oct 15
Yes,after this raining day pass.The weekend is going to be super. We have tons of leaf peepers visiting our wonderful state of NH. Going to the White Mountain.It is beautiful.:

• Austin, Texas
9 Oct 15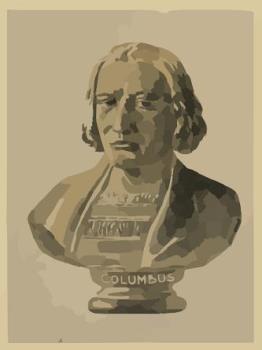 Never knew anybody to make a deal out of Columbus Day in the USA, even though we were taught that he discovered America but for some reason the country was named after Amerigo Vespucci. Nope. No plans. Why break with tradition?

(Image: clker.com)


• Roseburg, Oregon
9 Oct 15
I will be working the whole weekend. Than I have Wednesday and Thursday off.


• Boise, Idaho
9 Oct 15
No plans. Your family reunion sounds nice. We have no family left to meet with. Just my daughter and her two kids and me.