Birthday Carnival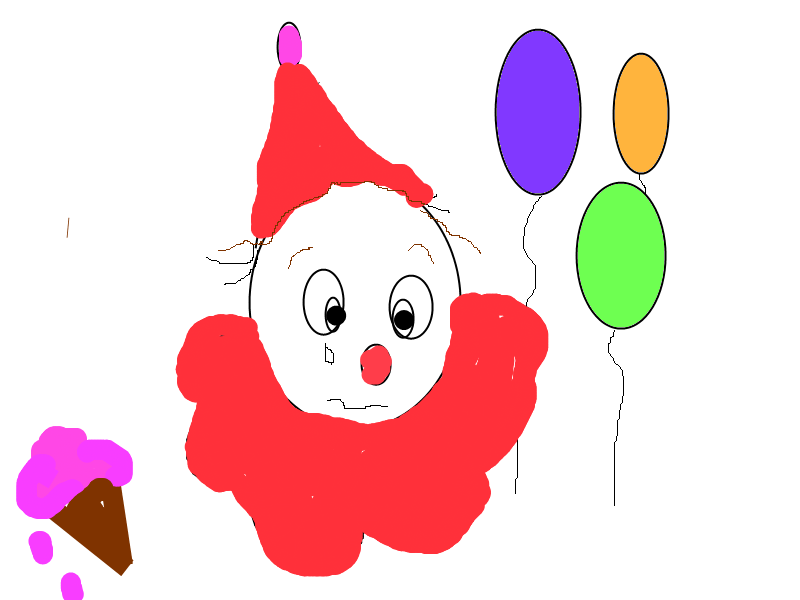 Duncan, Arizona
October 10, 2015 1:40am CST
When I was a child my aunt and uncle used to dress up like clowns and put on a birthday carnival for my cousins.We did not have jumping castles, back then.. My aunt and uncle would dress up like clowns and when you entered the back yard gate you were greeted by one of the clowns and given tickets to spend on the carnival games.You were also given a ballon tied on a stick and a little bag to put your prizes in. Each game you were eligible to win a small prize and there were vendors booths set up in between the games with home baked cookies,cotton candy,ice cream sandwiches(in a cooler of dry ice)and a pitcher of kool-aid and paper cups to pour it in.. When everyone was done and made the circle playing the games 2 or 3 times at the carnival we would all sit down at a picnic table complete with party hats and whistle blowersm sing happy birthday to one of my cousins and they would open their birthday presents. The clowns would bring out a birthday cake,complete with candles to blow out after we sang happy birthday.They also provide us with entertainment, as my older cousins would come out dressed like clowns and do magicians tricks,ride around on a tricycle, handing out candies,juggling,and they would dress up my cousins little dogs and have them do tricks. It was always such a fun day!Do you have any birthday party memories you would like to share?
4 responses

• United States
11 Oct 15
Wow your family went all out for holidays and birthdays. I just finished reading your Halloween festivities. Sounds as if it was great growing up in your family! For my kids we always have a big family get together. I invite the family members and hubby bbq's. I make all of the side dishes and normally I buy a cake. The kids all have a great time and the grown ups get to chit chat and catch up on their lives.

• Duncan, Arizona
11 Oct 15
Barbeques are always fun! My dad had 6 brothers and 2 sisters...so holiday family reunions were a lot of fun!

• United States
11 Oct 15
@sherryeb
That is a large family. I bet you had lots of cousins to play with and grow up with.

• Las Pinas City, Philippines
10 Oct 15
I just had my birthday yesterday. Me, my family, and friends celebrated it with me. I'm not a kid anymore so we celebrated it with drinks and more.

• Northampton, England
10 Oct 15
That sounds better than most kids' parties these days.

• Duncan, Arizona
11 Oct 15
Yeah...teamwork makes the difference...if you can get a family to work together you can do extraordinary things.

• Thiruvananthapuram, India
10 Oct 15
Eve in my birthdays too my brother takes the costumes of clowns. I still remember those days. I miss you my brother.

• Duncan, Arizona
11 Oct 15
Birthday clowns n brothers make for a good mix don't they?