The Muscle Car Years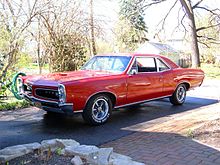 Saco, Maine
October 10, 2015 3:52pm CST
Way back in the day--the 1950's, 60's and 70's, to be exact--there weren't many small cities and towns in the U.S. that didn't have its share of muscle car owners. And in some places, like in the town I grew up in, you could expect to see these cars cruising the downtown area almost as if they were on display. And they were! As teenagers, we got to know people through those cars. If someone went by in a new and unfamiliar one, we'd ask around as to who it belonged to. Once we found out, well, we'd say things like "There goes Billy so-and-so in his Plymouth Roadrunner." Or, "Hey, there's Mike blah-blah-blah in his 57 Chevy Nomad." Lots of these guys also challenged each other in drag races that took place at one of two outlying roads not far from here. Someone stood at each end as a lookout to alert everyone if cars OR cops were coming. It was dangerous, it was mischievous, but it was fun, and I'd do it all over again in a heartbeat. Those were the Days of the Muscle Cars! And we knew them all by make,model and year, unlike today, where you can't tell one hybrid from the other unless you get up close and personal to them. My first car was a forest green 1966 Chevy Nova 2-door hardtop. It wasn't a muscle car by any means, but it was a classic for its time and is now a collector's item, like so many others. I even dolled it up with some baby moon hubcaps, and boy, did I think I was special in that thing! I suddenly started having lots of new friends, too, kids who didn't drive but who wanted to tool around town with me to wave to guys! Yes, those were the days, a real thrill that today's kids will never know! Photo Credit: Wikimedia Commons Public Domain Image

From Wikimedia Commons, the free media repository Jump to: navigation, search Size of this preview: 800 × 600 pixels. Other resolutions: 320 × 240 pixels | 640 × 480 pixels | 1,024 × 768 pixels | 1,280 × 960 pixels | 2,272 × 1,704 pixels. Original file ?(2
1 response

• United States
10 Oct 15
Muscle car owners have meet ups on Cape Cod during the summer. One group gets together near our house. They sell sausages and all kinds of food to cover the cost of the grounds. People can look at their cars during that time. Then they all start up their engines and go cruising. Sometimes it's just as much fun to watch them drive by.

• Saco, Maine
10 Oct 15
We have lots of antique car shows here in our area, too. And it's fun to see them cruising on their way to and from. I don't go much, as it makes me sick to see all that iron that I can't afford. What I wouldn't give to own a black 72 Chevy Chevelle Malibu SS with a big 350 engine and chrome mag wheels...that has always been my dream car.

• Saco, Maine
11 Oct 15
@marlina
I have no clue. But as a collector's item, it certainly wouldn't sell for the $5,000 it probably commanded back then!