Entertaining topiary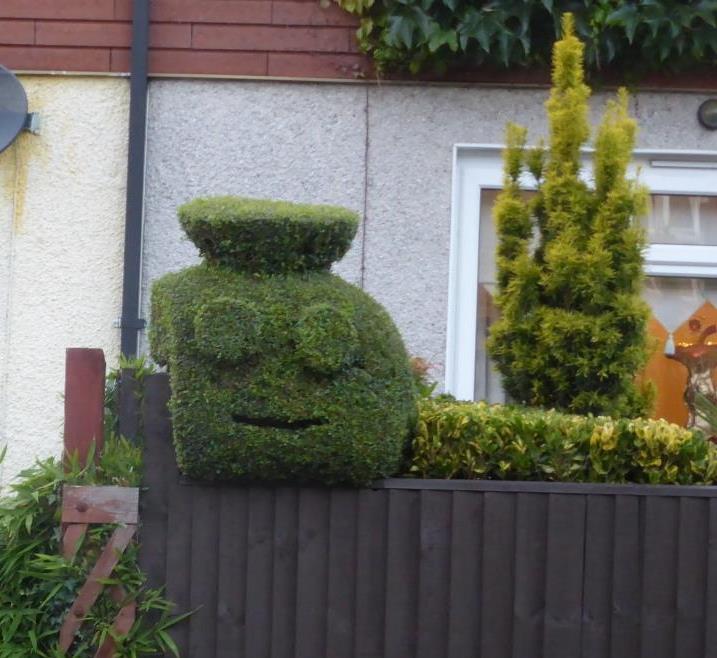 United Kingdom
October 11, 2015 10:15am CST
Not too far from here there is a house I sometimes pass, where they have clipped one of the bushes on the roadside into a rather strange head shape. I've driven past it plenty of times but only just managed to get a picture of it as there isn't usually any place to stop. I can't say I like it all that much, but in the other hand it's a change from a bland concrete block wall so it does make me smile. Now it looks as though they are growing a couple of other shrubs into a specific shape so I'll be interested to see what they are planning to clip those into when they've grown big enough. All rights reserved. © Text and image copyright Fleur 2015.
5 responses


• Nairobi, Kenya
11 Oct 15
Ha haa it is a funny face they have there and i hope the coming ones will be much pleasing. However maybe they so like it that and it pleases them,you never know

• Nairobi, Kenya
11 Oct 15
@Fleura
Very true,even a kid can trace that


• French Polynesia
11 Oct 15
Sort of looks like a pumpkin with a bowl on it's head. Interesting. Shaping trees is an art and you need to be good at it. Looks like they are starting out nicely.

• Northampton, England
11 Oct 15