Spring Is In The Air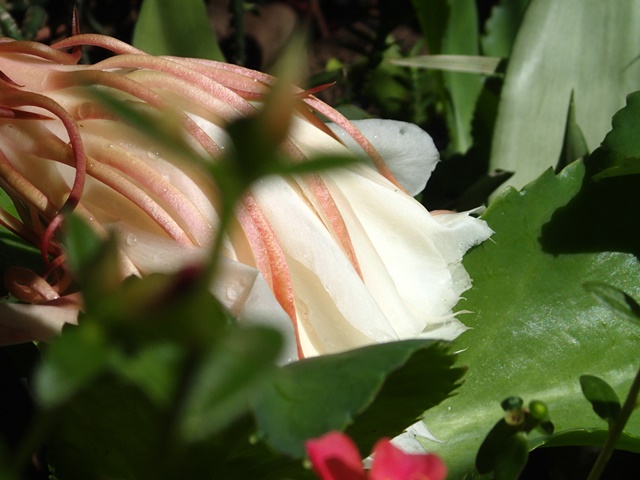 French Polynesia
October 11, 2015 4:37pm CST
Spring has sprung here on the islands. You can always tell when spring arrives in Tahiti. This is the time of the year when the flowers that bloom once a year start to bloom. I love this tropical plant that you can find high up in the mountains here on the islands. The flowers this plant gives are breath taking.
2 responses

• United States
11 Oct 15
what a beaut! i wish we were headin' into spring 'gain in these parts. fear that autumn's takin' hold though 'n the blooms continue to get smaller. can't imagine 'avin' that much beauty surroundin' me. fear i'd a camera glued to me 't all times!

• United States
11 Oct 15
@poehere
we somehow get 'immune' to what surrounds's all the time it seems. sometimes seein' such through a newcomers eyes is what it takes fer us to regain that interest.


• French Polynesia
11 Oct 15
The Tahitian name is not translated to English. Here they say this flowers booms under the moon light and at midnight. In the morning you see the flower closed like in my picture. The moon flower only blooms in the month of October on the islands and only when the moon is full at midnight.