Well Water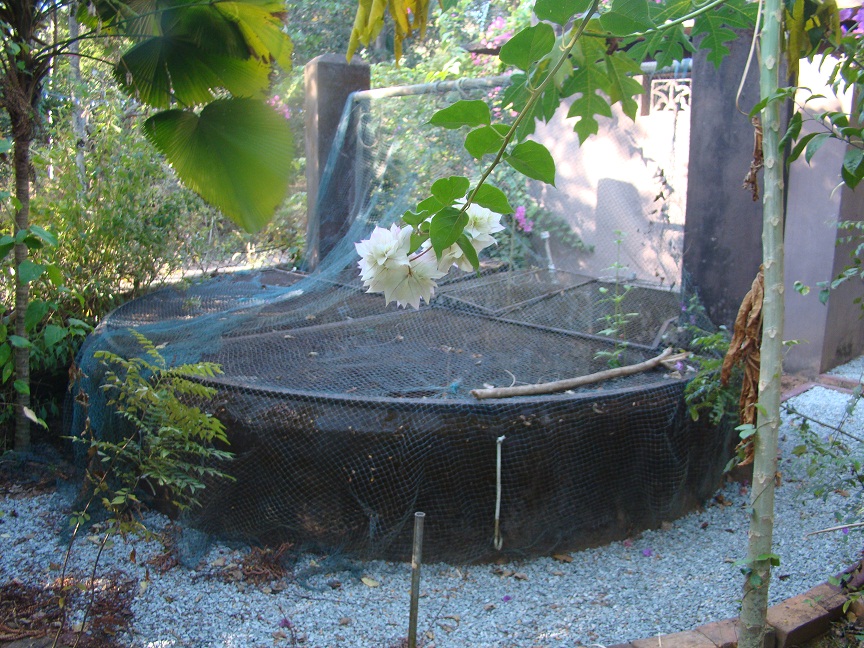 India
8 responses

• United States
12 Oct 15
I have well water. I don't know how deep it goes, but probably not very deep. I live in a valley where the two source streams are larger apart than when combined, meaning the rest of that water goes under ground. That's a lot of water for me to draw from!

• India
12 Oct 15
Wow!! I never knew out there in the US wells are sunk. Must be living around lush greeneery.

• United States
12 Oct 15
@allknowing
It's very green here. It's a farming valley. Our crop is the grass that grows. We cut it and let it dry, and when it is nice hay, we bale it and store it in the barn. Then sell the bales to people that need to feed their animals.

• India
13 Oct 15
@OneOfMany
Do you need to water the grass or even feed it with fertilizers?


• United States
12 Oct 15
i've a well since i live out in the country. thankfully so 's i detest all the garbage they put into city water. yer most fortunate to've one so shallow. mine is 't 467' there's no surface water in these parts, so it goes down into the aquifer.

• India
12 Oct 15
Our water is pure too as we do not have those drainage pipes running around here. 467 feet is pretty deep. Is it a bore well then? Mine is an open well and we got water just around 30 feet.

• United States
13 Oct 15
@allknowing
yepperz, when those fella's came out i told 'em to go down to irrigation level. 't the time 'twas the deepest well in the county. 'fter 32 years we had to 've it pulled coz the motor went out. also found 'bout 30 ft' 'f pipe that needed replacin'. spendy schtuff! what a blessin' to've one 't jest 30 ft'. we had to haul water from town fer the horses 'n our own needs fer several weeks 'fore the well fella could make it out.

• India
13 Oct 15
@crazyhorseladycx
The picture that you see in my post that is our well. Water can pose problems for survival if it is not immediately available. We are spared so far. Touch wood.


• India
13 Oct 15
That system of pulling water from the well is still there. But most of us have pumps installed.

• United Kingdom
13 Oct 15
@allknowing
I'm not surprised that you have pumps now - I was talking about 65/70 years ago



• India
12 Oct 15
We too have pumps installed for sucking out water from the well into an overhead tank.


• India
12 Oct 15
Rain water collection is done here in a big way by some. I have pits in our garden that collect water during the rainy season to enrich reservoirs that provide water to wells.Rather than let water go into rivers or the sea it is better that it gets absorbed in the soil.

• United States
12 Oct 15
Ours is supplied by the city, since that's pretty much the only source in our area. When I was a kid, we didn't have a well because the area we lived in had a terrible water table. All of the neighbors' wells went dry or started to barely produce anything, so my parents never bothered drilling. Instead, they had a big tank (about 2,500 gallons) in the yard that they would haul tanks of water to fill. Occasionally they hired a local company to bring truckloads of water in to fill the tank, but they didn't like doing that because it was more expensive than doing it themselves.Looking back, it was kind of silly of them... they wasted a lot of time because it would take 4-5 of the little tanks they hauled to bring in the same amount of water that the truck could bring. Not to mention the gas they expended driving the 10 miles round trip to fill the tank...

From what I've heard a lot of the wells in the area that were producing up to 50-60 gallons a minute are down to somewhere around 5 gallons a minute now. It doesn't seem like it will get any better, either.

• India
12 Oct 15
You are right. Everyone is drawing water from depleting reservoirs Also because of seepage in draingagepipes well water can get contaiminated. So far we are spared as there are no drainage pipes around our property. Water is a scarce commodity in many areas even here and they get their water in tankers specially during summer. Even though we have enough water I have many ways to conserve water. I have pipes leading to trees for water that comes from bathrooms, wash basins and the kitchen sink. Even washing vessels is done in manner that conserves water.

• Hyderabad, India
12 Oct 15
We used to have a well at my grandma's place. Now our source of water is bore well


• India
12 Oct 15
That is the normal system. We had tap water when we were in the city. We now live in a semi rural town where we have our own property.