Hobby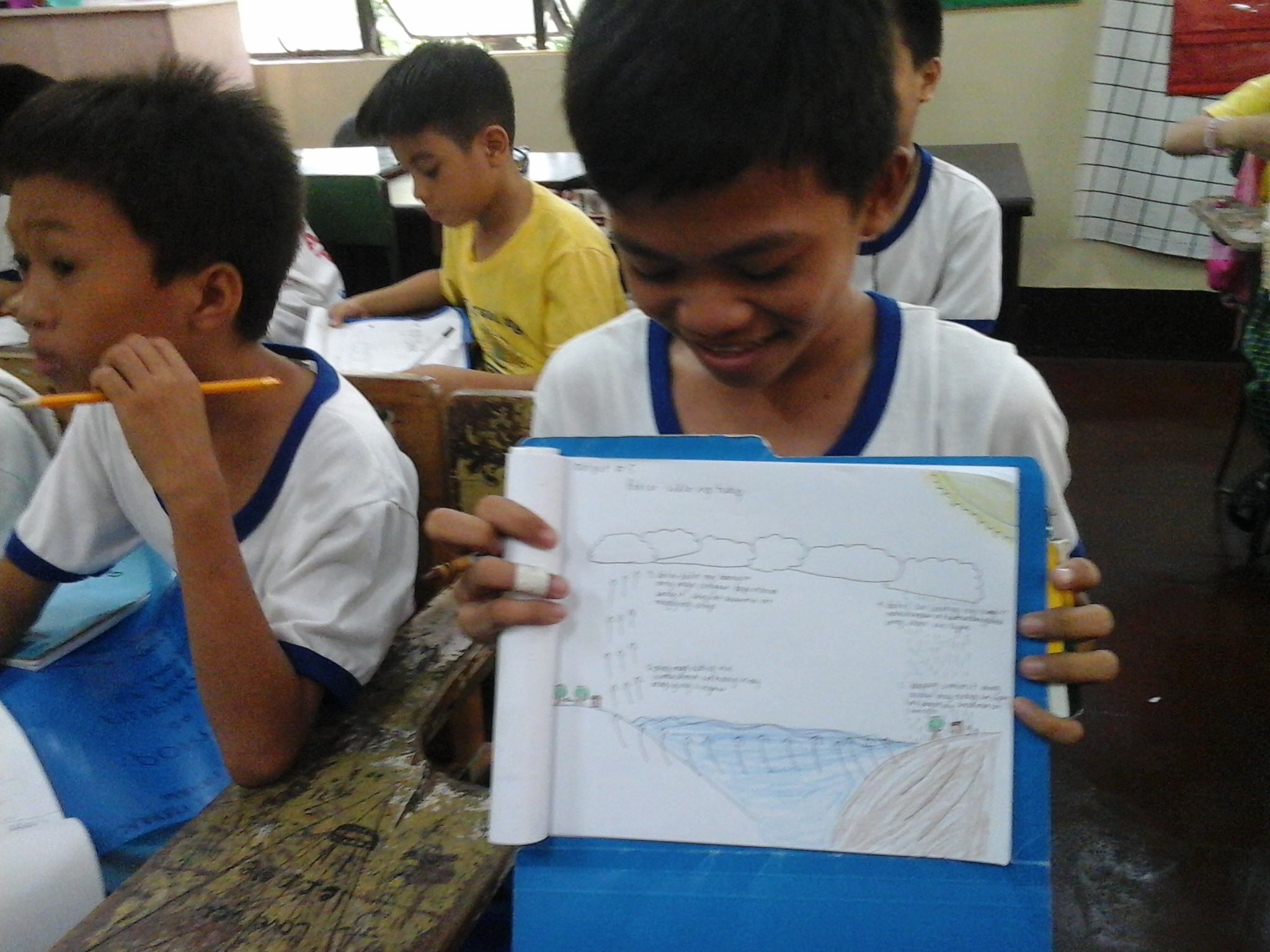 Manila, Philippines
October 13, 2015 1:21am CST
What is your hobby? Do you like painting? Drawing? or something? I like drawing but I have no time to do that now so I asked my students to draw something they like. First, I teach a lesson then the activity that they will do is to draw it. This student is happy to show you his drawing. What can you say about his drawing?
3 responses


• Manila, Philippines
13 Oct 15
Yeah the picture was not showing the time I posted it but now I can see it
@wiLLmaH
That's nice that you like to write. As for me, I like many things. I love to write, to draw, want to try painting too, dance, sports, dreaming hahahhaaha well I want to try anything. It's a challenge for me to know some thing.

• Singapore, Singapore
13 Oct 15
@Cdjran2015
have a yearly goal. :) focus at one thing at a time. :)

• Manila, Philippines
13 Oct 15
@wiLLmaH
yeah. That must me but as what my name mean, no planning. hahaha whatever I want to do, I will do it and after sometime I feel I dont want to do again, I stop it. Writing maybe, I can't stop writing here and there even I can't get any payment. I like to share something to people.

• Philippines
13 Oct 15
Interacting at online earning sites such as this and formerly Bubblews is my hobby . If there's no internet connection i would play games in my cellphone . Time flies so fast when i am doing them .



• Manila, Philippines
13 Oct 15
I too likes interacting. The first time I learn net, I love chatting to people. I told my chatmates that I can talk anything under the sun.

•
22 Apr 16
encourage them, i were a student, we very much show teacher homeworks,and wish get their good words, becase i care about that very much, so pls try do like this.