An unsuspected dinner guest ………. Hope it never happens to you!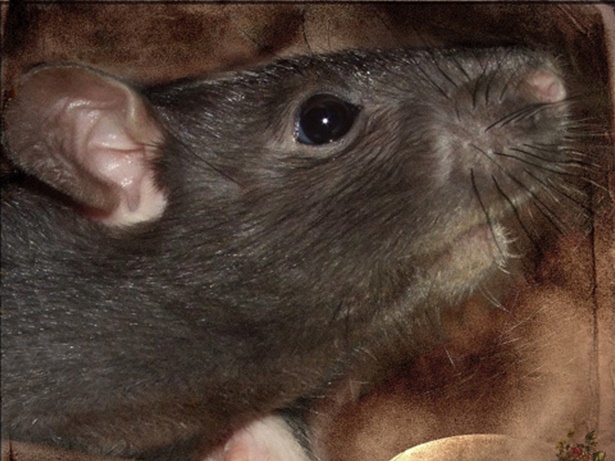 French Polynesia
October 14, 2015 3:57pm CST
One night I was sitting at the dinner table just talking with my friends and BF. When out of nowhere, an uninvited guest decides to drop in. Yes I mean drop in. A giant, beady eyed rat decided to climb into my bamboo ceiling above my table and fall through the bamboo right onto my dinner table. Shock – Horror – Disbelief I jumped up and ran. I hate rats. Here on the islands we keep the population down as best we can but because of all the boats than land in our ports monthly it's hard to get rid of them all together. Not long after this I made the demand that we rip out this old kitchen and build a new one. We needed to change the ceiling bamboo anyhow and I knew the wood was rotten. So we ripped out ½ of our house and built it new again. I have a kitchen that is 3 meters wide and 6 meters long. I have separated this to have the dinning are and the kitchen. It's giant and I love the kitchen but not the rats. I know everywhere there's rats but I'm not sure if they're falling out of your ceiling and landing on your dinner table. I was lucky I had just finished moving all the food off the table. Otherwise he would of landed in the middle of the plate of uneaten food. Image source - flickr creative commons free images
8 responses

• Ireland
14 Oct 15
When I lived in Africa we had rats and snakes and bats in the roof space and they fell down from time to time, but never at the dinner table!

• French Polynesia
14 Oct 15
Yah a little shocking when it falls on your dinner table.

• United States
14 Oct 15
We don't have rats, if we did I would not be living here that's for sure. A few mice in the garage once in a while, and a hummingbird in the back porch, that's about it.

• French Polynesia
14 Oct 15
Kind of hard to stop them living on an islands. Once you get them under control or gone the boats come in and bring us more. Never ending cycle of island life.

• United States
14 Oct 15
@poehere
In Hawaii the worst we had were roaches.

• United States
15 Oct 15


• United States
15 Oct 15
I would just move out of the house if I ever found a rat! We get a lot of mice, and my children get confused and call them rats. I repeatedly explain these are only mice, and they need to stop scaring me by saying they saw a rat because I might just burn the house down if a rat were in it.

• French Polynesia
15 Oct 15
Well here I own the land and my home. But mice do grow up around here and become be ugly rats. I find them all sizes around here. Besides isn't a mice a small rat anyway?

• United States
15 Oct 15
@poehere
I own my house and land too, but would still burn it down if I saw a rat. Mice are not rats. They're a completely different species. It's normal to see mice in the country. Rats are usually drawn to trash and filthy conditions. I've only ever once seen a rat and that was while on vacation and I pray I never see another one as long as I live! They're disgusting!

• French Polynesia
15 Oct 15
@katsmeow1213
Ours here on the islands are big and ugly and grey. Yes they are disgusting I do agree.

•
14 Oct 15
There are meant to be a rat within 6 feet in the UK, I've only ever seen one and it was huge. What happen to you isn't nice sorry to hear that it did.

• French Polynesia
14 Oct 15
I have learned to live with this on the islands. But in the 21 years I have been here it's the first time one landed on my dinner table. Yuck!



• French Polynesia
15 Oct 15
Let me tell you I did. I said to my BF "That's it - tomorrow we tear down this kitchen and build a new one. Make your list for what we need and I will pick it up and have it delivered." Within the week we started to remove everything out of the kitchen and build a new office for me upstairs over the 1/2 of the kitchen and redo it all. I love my kitchen now and no more rats come dropping out of the ceiling.

• French Polynesia
15 Oct 15
@Marcyaz
No choice I had my mind made up and the money to do it with. I was the one who started it off. I wasn't going to eat or cook in that kitchen again until I had or was sure the rats were gone.



• French Polynesia
15 Oct 15
They are bad at certain time. Now the market next door closed it has been a lot easier to control them and keep them away.

• Vancouver, Washington
15 Oct 15
did he knock before entering