Calling All Y&R Fans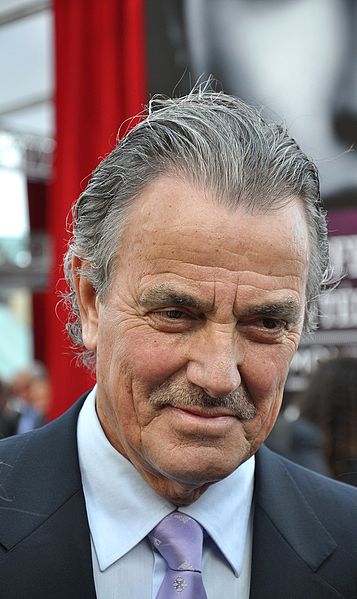 Saco, Maine
October 14, 2015 7:15pm CST
I've been watching Young & the Restless off and on since it debuted way back in 1973. When my mother was still alive, we'd spend at least an hour of all of our visits discussing the recent happenings on the show and sharing how we thought it would all play out. It was good fun. There's been a lot of conjecture about why soap operas are so popular. I think one of the reasons is because it provides a real escape from my humdrum life. And after watching this soap for so many years and "getting to know" those characters, it can sometimes feel quite personal. About the only time I snap out of it is when I see them walk on stage at the Daytime Emmy Awards, acting like they do when they are not in character. I don't have my mother to talk to about "the story" anymore. So maybe someone here watches it and would enjoy sharing a few thoughts about it?

Photo Credit: Wikimedia Commons
4 responses

• United States
15 Oct 15
Yes I do watch it. It was very good today. That's a wonderful picture of Eric Braeden. But they seem to be making Victor meaner. They need to stop that.

• Saco, Maine
15 Oct 15
@Susan2015
I do like how he has tried to reach out to Adam. And I wish Billy would take Victoria's advice and just forgive him. It has been quite good lately.

• United States
15 Oct 15
@Susan2015
I stopped watching the show in the mid 90's but even then I thought Viktor was getting really mean.

• United States
15 Oct 15
@Raelove
I heard that Billy Miller might be coming back to play Billy. I do like him better. Kevin and Mariah make such a cute couple. Devon needs to be reunited with Hillary, it's been too long.


• United States
15 Oct 15
I can share a few thoughts, but it won't be discussing the show. I used to watch it as well, as a child and into my preteens. My mother, grandmother and aunt used to watch it all the time. Y&R as well as Bold and the Beautiful. I was to be named after one of the characters from one of the soaps. I forget which soap, but I was going to be named Adrian Nicole. That is what my mom would have named me, but since she had named my brother and sister, she let my father name me. In any case, I have much the same memories as you. Sitting down and watching the soap, and discussing it afterwards.

• Saco, Maine
15 Oct 15
@ScribbledAdNauseum
My daughter was born in 1973, and I remember holding her and rocking her while I watched the first episodes which were black and white and ran for 30 minutes.

• United States
15 Oct 15
@Raelove
I was an '87 baby. I remember as a child sitting and playing while the three I mentioned above watched it. I think I was probably 8 when I started really watching it with them.


• Saco, Maine
15 Oct 15
Oh, it's a huge deal here in the U.S. with a lot of people. For me, it's my lunch routine if I don't have anything else going on: grab my salad, turn on the TV, and watch Y&R. One of my few guilty pleasures...

• United States
15 Oct 15
I don't watch it regularly, but I'll pay attention to it if my aunt has it on when I go to her house if Eric Braeden is on the screen. I watched him when I was a kid when he acted under his real name -- Hans Gudegast -- on The Rat Patrol in the 60's.

• Saco, Maine
15 Oct 15
@FourWalls
Yes, I remember that now. That was one of my father's favorite shows back then. He liked anything to do with the Army. I've seen Braeden in a few movies, too. Good actor.