Coconuts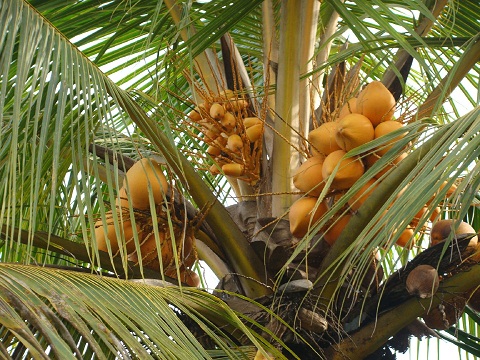 India
October 15, 2015 5:28am CST
Coconuts grow abundantly where I live. For many it is their daily bread having vast groves. We have a few trees. We do sell the coconuts after we keep enough for us. This image that you see is a special variety. This tree is no more. It succumbed to lightning a couple of years ago
5 responses



• Philippines
15 Oct 15
I think that 's the variety we call here as "macapuno" which can be made into candy like pastry . So delicious .

• India
15 Oct 15
I am not sure about that. It is the same as the other variety excepting they have this colour and they say they have some medicinal properties.

• Philippines
16 Oct 15
@allknowing
That's how the coconut variety i have mentioned looks . The ordinary ones will be just green when still young.

• United States
15 Oct 15
I love coconut but have never had a fresh one

• India
15 Oct 15
I thought these days coconuts are available everywhere. They grow in Florida.


• India
15 Oct 15

They get their money to live by selling coconuts.