Halloween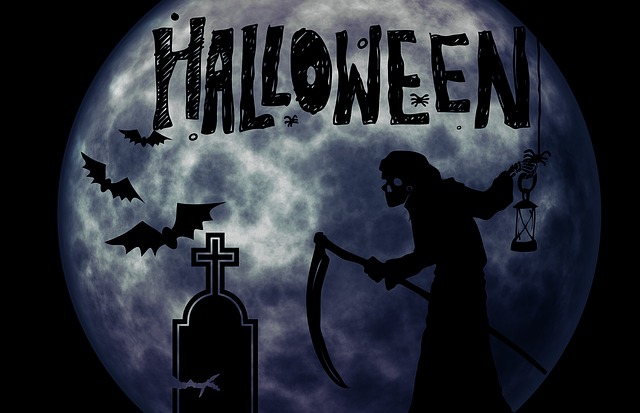 Antigo, Wisconsin
October 15, 2015 11:00pm CST
I wonder if you celebrate Halloween, and if so what is your favorite thing about it? My favorite thing about this holiday is getting to see all the neat costumes, the candy I get to sneak from my nephews and nieces. Its also just a good holiday to spend with the family and have fun, and actually enjoy something together.
4 responses

• Centralia, Missouri
16 Oct 15
I always loved the weather, and the costumes and candy. Even if you look at it as all hallows eve, it's a fun time of the year

• Antigo, Wisconsin
17 Oct 15
Agreed, I so can't wait to see all the neat costumes and see my nephews trick or treating.

• Philippines
16 Oct 15
here in my country during the old times, we do not really celebrate halloween but nowadays since most school and malls celebrate it. almost everyone joins. I love it when the choldren are yelling with happiness when they received goodies.

• Antigo, Wisconsin
17 Oct 15
Really , how long into the olden days did they not do it ? and yay for goodies now for the kids.

• Philippines
19 Oct 15
@nafretiti
oh, they did not practice it until late 1990s. There were few international schools doing that then little by little the mall made an event until now....... now, almost everywhere they are celebrating it even in offices. And it is one of the anticipated events by kids yearly.


• Antigo, Wisconsin
22 Oct 15
@rakski
That is pretty neat to hear a little bit of that history, times change that is for sure.

• Boise, Idaho
16 Oct 15
My favorite thing about Halloween is how happy it makes my kids. My daughter used to love to dress up and now she still does but not quite as much. She likes to go out with her son and trick or treat. She likes to decorate with jack-o-lanterns. She enjoys roasting the pumpkin seeds and I love them. It is the traditions of the holiday. It is creating the costume. It's the thin doorway between this world and that. All of it is intriguing and interesting. Not one other night like it all year.

• Antigo, Wisconsin
17 Oct 15
I really love how you look at it and the way she does things to, I love roasting Pumpkin seeds and carving them out, haven't done it in a few years so hopefully this year I'll be able to.

• Antigo, Wisconsin
17 Oct 15
why don't you like Halloween, is it just not as big there where you live or does ti really annoy you or something?