We have a new dog!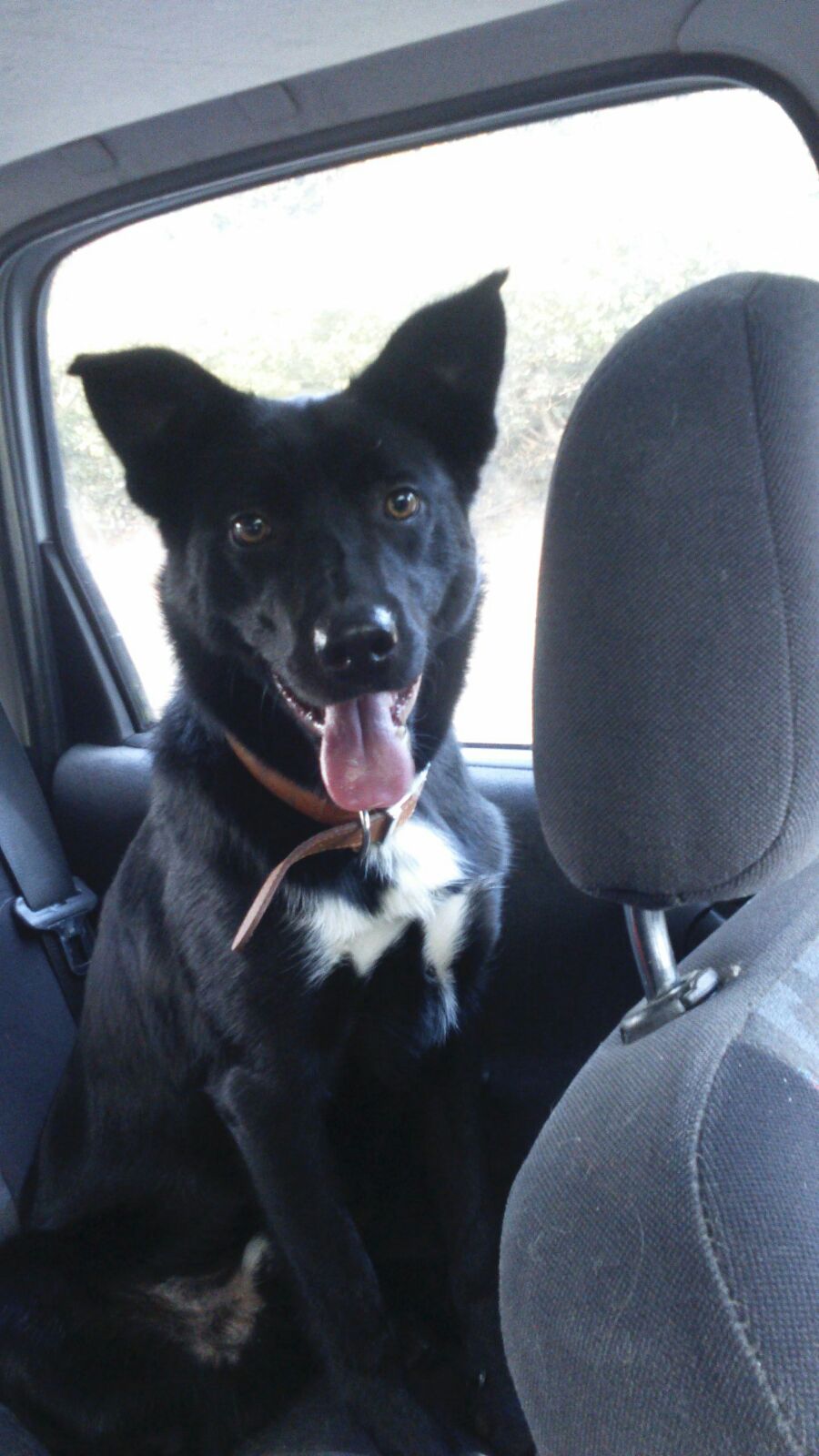 Kirkwall, Scotland
October 16, 2015 8:25am CST
Say hello to Charlie! I picked him up from a farm today. He was being given away because he was not very good at being a sheep dog - he had no interest in chasing sheep despite being a border collie x kelpie! He is very nervous at the moment as this is the first time he has ever been in a house! He does not know what to do with it.
10 responses

• Cambridge, England
16 Oct 15
He looks a dear and intelligent dog! I once had a border collie who came from South Wales and was called Taff (a huge source of embarrassment when calling him to heel in a public car park in Wales once). He was scared of sheep and other animals but was the bravest boy in the world when it came to protecting my small grand-daughter, whom he loved. He was so gentle that he never, ever bit anyone, even in fun but he was also so soft that he would try to climb on my lap if he was scared of another dog and always slept on the bed, the great lummock!

• Philippines
16 Oct 15
i was awwing and chuckling at the same time and learned a new word too


• United States
16 Oct 15
Cute dog and cute name!! I'm sure he'll fit right into your family. He looks like he's smiling and happy to be going home with you




• United Kingdom
17 Oct 15
Your handsome chap reminds me of a great dog we had called Tilly. She was from a farm, and took a while to get used to living in a house. She loved obedience training and agility classes. always wanted to be busy. He'll keep you on your toes!

• Kirkwall, Scotland
17 Oct 15
Ohh Tilly, sweet name! Charlie is settling pretty well - I *think* we have mastered toilet training within 36 hours! He had initial wee's every where yesterday but has been behaving since bed time yesterday. We have booked him in for beginner obedience classes, and agility is a must! Our other dog loves it!


• India
16 Oct 15
He looks handsome. Please love him and take care of him.


• United States
16 Oct 15
congrats! what a cute lil fella. yepperz, some pups 're like most creatures 'n've their own ideas 'bout what they wish to be. i'm sure he'll settle down with a bit 'f time 'n patience. hope yer up to the task 'f keepin' 'im busy 'n his 're he's liable to be quite the handful. great family pets though!