This Time Last Year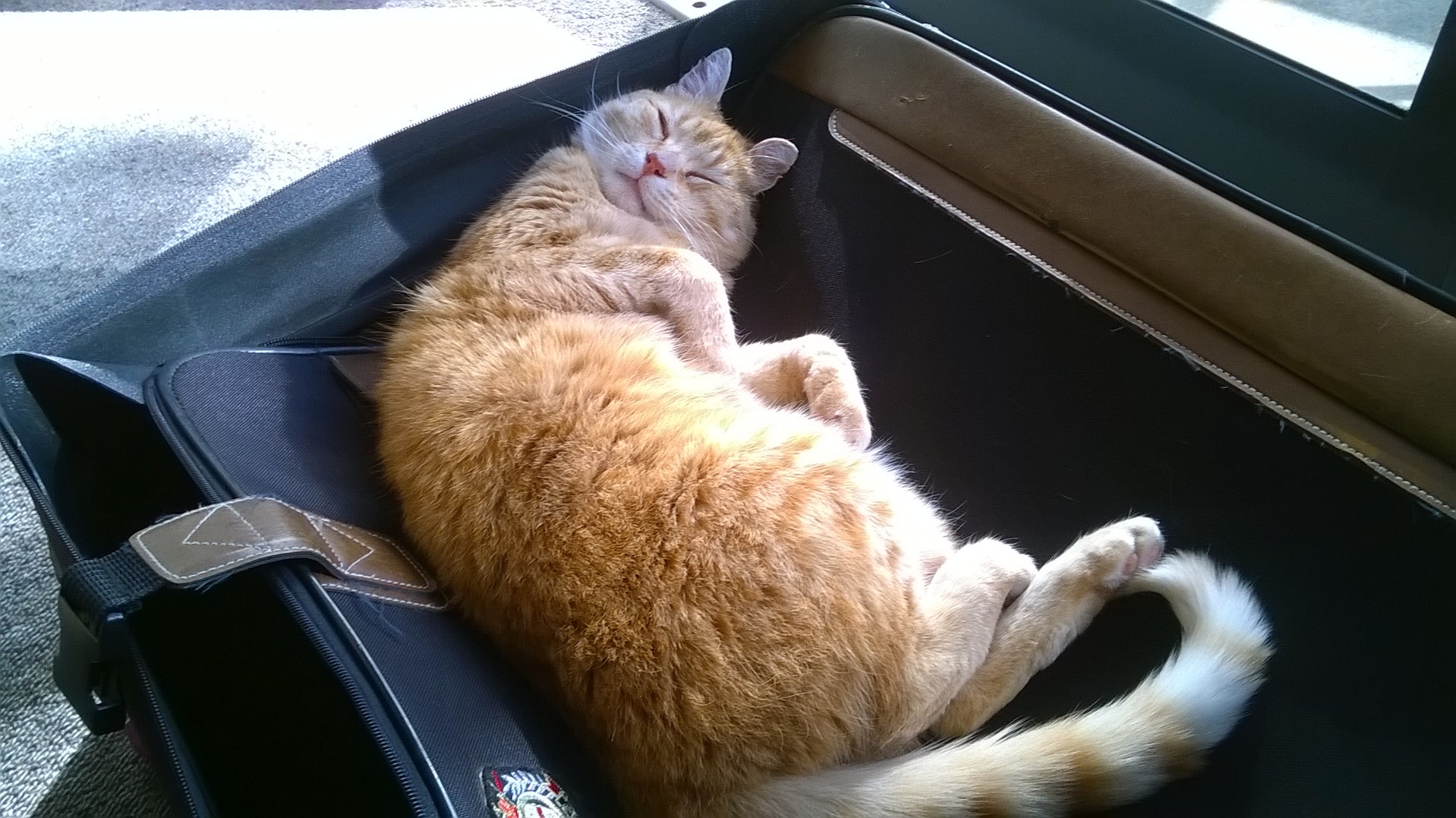 New Zealand
October 16, 2015 4:48pm CST
I've just been looking back at my photos, curious as to what I was up to this time last year. It seems that, just as I'm going up to mind my niece's dog in Taupo, this time last year my husband and I went up there to mind my sister's little dog, Busta. Whenever we both go away together we leave behind our dear wee ginger fellow, Smooch. He's used to it now. In fact, the photo here shows how relaxed he's become about it. Once, as soon as got the bag out for packing, he'd run away and hide. It all had to be done in secret. This photo of Smooch was taken a year ago, a week before we went away. He doesn't look too worried here does he! At least this year my husband will be staying home to keep him company. Do your pets get anxious when they know you are going away?
10 responses

•
16 Oct 15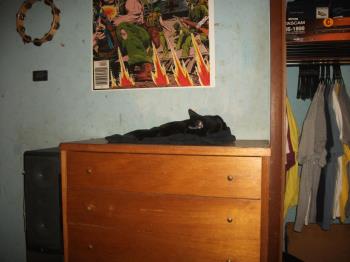 I don't 'go away' except to work, occasionally that can be overnight, but even if it is for 15 minutes, Scar hears the van pull up in the drive and starts meowing at the back door waiting to greet me.

I pulled in the other day and Dad was here outside planting some flower bulbs, he had the front door open and Scar started yelling out it as soon as I was turning into the drive.

Right now he's napping on the dresser while I am online. He doesn't seem too upset when I go to work in the morning, but he's always so glad to see me return.

•
16 Oct 15
@valmnz
I keep a pair of lounge pajama bottoms on it for him, he likes to sleep on my clothes

• New Zealand
16 Oct 15


• India
16 Oct 15
I can never leave home in Preiti's presence. She is taken away for a while until I am totally out of sight.

• India
17 Oct 15
@valmnz
You should say poor me as because of her I never spend nights out




• Centralia, Missouri
17 Oct 15
ours get concerned then are super excited to see us when we get back

• Centralia, Missouri
17 Oct 15
@valmnz
that's very cat. We had one growing up that would bite us, not hard enough to draw blood but enough to make her point and the follow us around for the next 2 days demanding constant attention

• United States
16 Oct 15
When we go on vacation the dog goes with us. I don't leave her with anyone or board her.

• New Zealand
16 Oct 15
You obviously go places where you can take a dog. Smooch has had someone to come here and feed him whenever we go away, he's never been in a cattery. We make up a little comfy home for him in the garage and he hopes in and out the cat door as he pleases.

• United States
17 Oct 15
@valmnz
I always take pet friendly rentals. The only people I would trust Ruby to live 2 hours away and they have one dog and 3 or 4 cats so they can't drop everything and come here. I prefer her with us anyway.

• Canada
24 Oct 15
My daughter takes care of our dog while we are away on vacation.


• El Paso, Texas
17 Oct 15
Yes, and to think I rarely go for more than a few hours.


• Ireland
16 Oct 15
One of our cats used to get quite restless when my wife was about to go into labour.