We Ate Lunch at a Cranberry Bog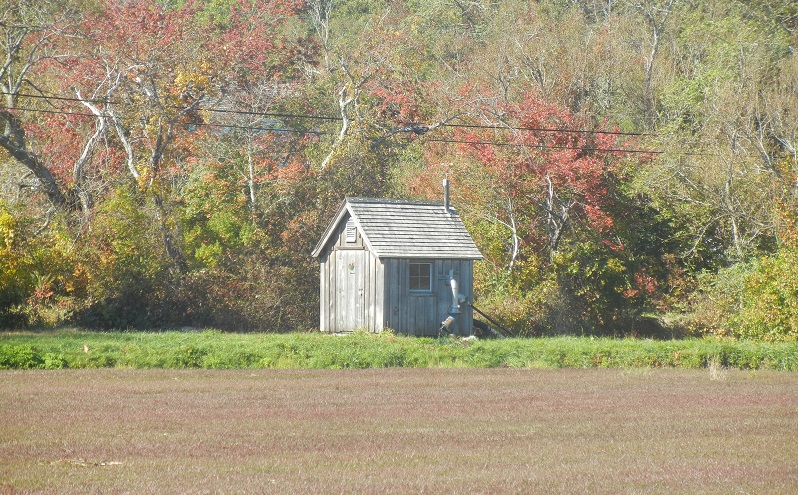 United States
October 17, 2015 11:40am CST
Cranberries used to be a major crop on Cape Cod. Now there are just a few left. Mom and I were passing by this still active bog and decided to eat our sandwiches here. I took a picture so you could see what it looks like. This is about as traditional Cape Cod scene as you can get. The cranberries grow quietly for the year, they are harvested in the fall (this one about 3 weeks ago) and then they sit there until next year. The harvesting only takes two days, so it's a pretty tranquil spot. Are there any crops growing in your area?
5 responses

• United States
17 Oct 15
Hay hay and more hay. This is a rural farming community and the field are either pastures for cows or hay fields.

• United States
18 Oct 15
I don't often think of hay as a crop, but of course it is.

• United States
18 Oct 15
@NeldaHoxie
It's a big money crop or they wouldn't bother. The guy across the road doesn't have cows, so he does hay to sell. A man we know bails our 20 acre property in another county - he has over 150 acres he bails in total. Some of these tractors they use are 80-90 grand.

• United States
18 Oct 15
@AbbyGreenhill
I love to watch farmers bring in the crops. Modern farming equipment is mind boggling.

• Northampton, England
17 Oct 15
I have friends in Massachusetts in the heart of the cranberry bogs. I had no idea how they were harvested until they showed me. Round here we have a lot of rape which is beautiful to look at but not pleasant to be around.

• Northampton, England
18 Oct 15
@NeldaHoxie
it has a very heady scent which gives people headaches, plays havoc with allergies and allegedly makes horses crazy.


• United States
26 Jan 16
Yes a very tranquil spot indeed and even if the cranberries grow quiet I'll bet a trained ear can hear them . . . some of the crops we have here include boring corn, lovely alfalfa, despicable soy and fabulous cauliflower !