The Lovely Lemon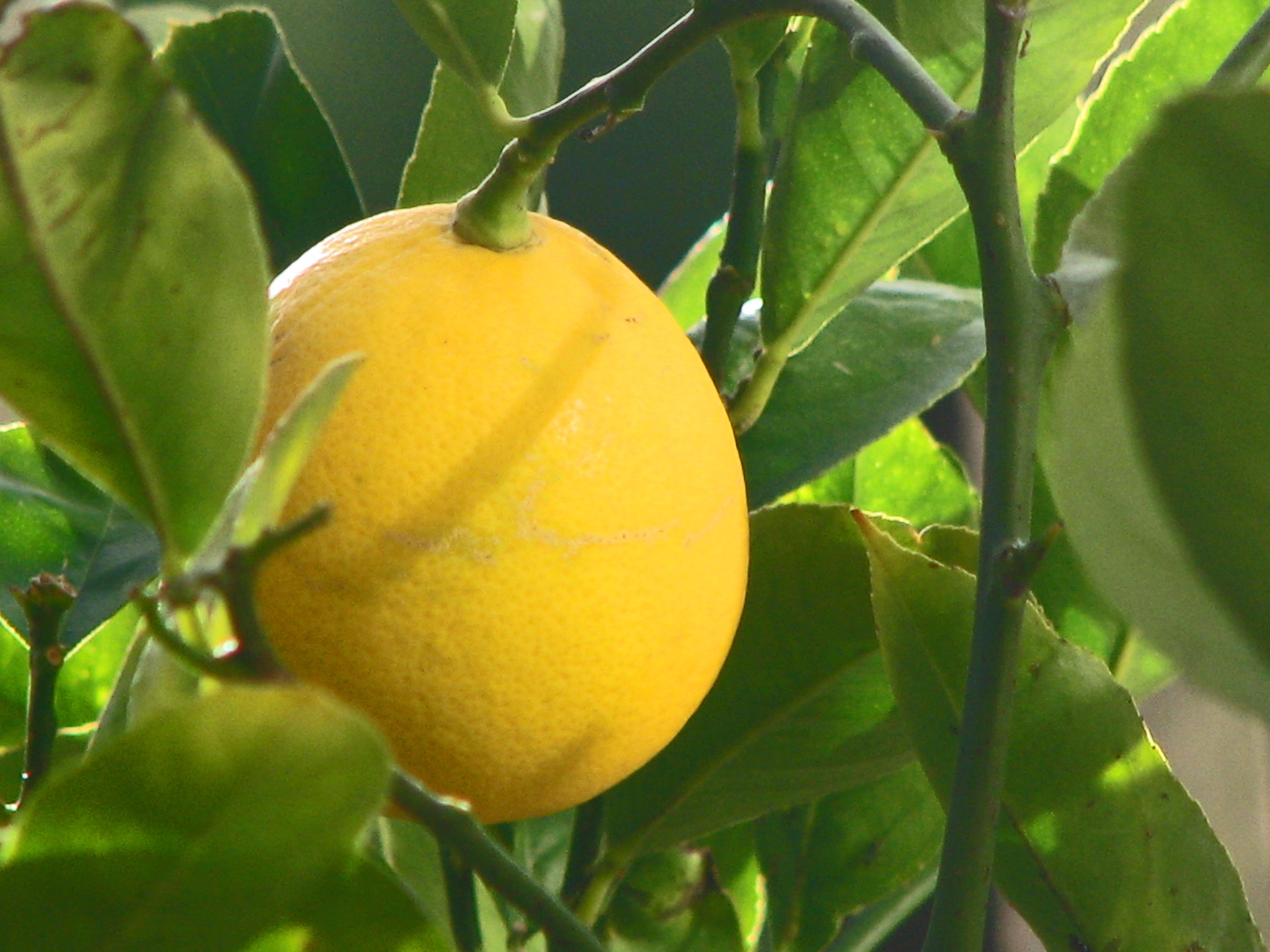 Saco, Maine
October 18, 2015 8:48am CST
Ever notice how the foods that are the healthiest and most nutritious are also often the most attractive to look at? Lemons are a case in point. That bright yellow color, the full ovate shape, and the little green blossom end all combine to make a pretty nice little package. And that says nothing about what's inside and how good it is for us. The same goes for all fruits and vegetables. Even beyond color, they have character that a package of ground beef just does not have. They contain no fat at all, no sodium, and none of the other bad stuff that we all know we shouldn't eat. And who can resist a bowl of bright blue blueberries or rich red raspberries or strawberries? These foods lure us in first by their appearance. A pretty neat trick, if you ask me! Photo Credit: Wikimedia Public Domain
6 responses

• United States
18 Oct 15
I am so sad I miss lemons a lot. I cant eat or drink them anymore due to bladder issues.

• Saco, Maine
18 Oct 15

• United States
18 Oct 15
@Raelove
It is rare that I can enjoy any fruits..because of the acids and even some veggies the oxalates.

• United Kingdom
18 Oct 15
Likewise lots of things I miss, tomatoes mostly!


•
18 Oct 15
Well, not all vegetables. I am supposed to avoid starch in my diet. But I love taters. Carrots are another one I'm supposed to avoid. But I like both of them. A lot. Freakin' diabetes.

•
18 Oct 15
@topffer
Probably not, especially with the sugar...but I'd probably try a bite...or two

• United States
19 Oct 15
We have a little lemon tree - and I just love picking them straight from the yard - nature's treat! And that goes for our tangelos too. Nature has a good eye for design and yes, we must be enticed for a reason (our health!).

• Saco, Maine
19 Oct 15
Oh, how lucky you are to have a lemon tree! And tangelos, too! Wow. I could have added that it seems to be those foods that we eat right from the plants that ARE the most attractive. The more processing a food needs, the less visually appealing it becomes.


• United States
19 Oct 15
@Raelove
I think that the more processed it is, the less nutritious it is too. I'd say nature intended her attractive foods to be eaten just like that! They say we are what we eat - so is it possible that many have health issues because of the processed food eating society we've become?

• Saco, Maine
19 Oct 15
@much2say
I totally agree with you on this! Of course many of our health issues stem from what we eat. A lot of includes chemicals our bodies can't handle, and they hide in our cells. If we're lucky, nothing comes of it. But if not, then, we suffer the long-hidden consequences of consuming products whose effects have never been effectively studied. Many people don't want to take time to peel potatoes and carrots or shred lettuce for a salad. They don't want to make spaghetti sauce from scratch, which means starting with tomatoes, NOT canned tomato sauce. I do believe we are all paying a price for this one way or another.

• United Kingdom
19 Oct 15
I love lemon although after my last trip to Thailand the over use of Lime has put me off it for life I think! I can not bear it now!

• Saco, Maine
19 Oct 15
I'm not as crazy about lime. I can take it in small amounts.

• United States
18 Oct 15
I had not thought of it that way. I love the colors of fresh produce, much more than the pasty fleshy color of raw chicken.

• Saco, Maine
18 Oct 15
@GardenGerty
Yes, they are a lot more vibrant. I sometimes look at the produce section of stores, just look, and don't buy anything, as I don't need it. It's visually very appealing.