Harry Potter and The Chicago Cubs

October 18, 2015 8:55pm CST
I'm a Chicago Cubs fan whose been root, root, rooting the last few weeks as we have entered into post-season play. Last night was game 1 of the National League Championship series. Cubs versus the Mets. Mets were in charge the entire game. They won. Lo and behold, I am feeling a sense of deja vu tonight as the Mets smash the Chicago Cubs. At the 5th inning, Mets are leading 4 to 0. I changed the channel to Harry Potter. He always makes me happy. I'm feeling a tad discouraged about my Cubbies right now.
1 response

• Pleasant Hill, California
19 Oct 15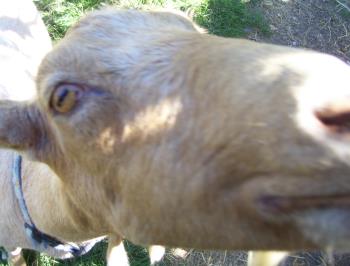 I have been taking the kids I work with to visit the goats at Borges Ranch here in CA. I'm trying to lift the curse. The Giants are my #1 team. The Cubs are my #2 team. I went to more games at Wrigley than anywhere else.

•
20 Oct 15
It's probably close between Wrigley and Kauffman for me.

• Pleasant Hill, California
20 Oct 15
@jillybean1222
I went to Kaufman once. The people were friendly. Seemed like a nice yard.