Myth Or Truth about Facebook.........!!!!!!!!!!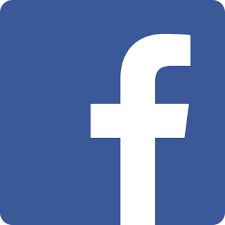 India
October 19, 2015 1:36am CST
Mark Zuckerberg the one among the 5 founders of Facebook..... Talking about this social networking site, we always hear about some of the famous stories or I can say myths related to it........ One such famous story/myth is......... A teenage guy liked a girl next his door. But he never had the courage to tell her personally. They both were good friends and used to spend a lot of time together. Also they both were in a same school, so often used to play together as well. The boy had slowly started falling for the girl. And never thought of being getting separated or as such condition will occur. The boy never took contact details of that girl. The only thing he knew about her was that, she lived next to his house The boy was even unaware of the girl's full name.And one fine day all of a sudden due to some financial issues or such the girls parents decided to live the town and settle down to some other place. The next day when the boy gets ready to school and notice that the girls home is out for sale he gets a huge shock. Having love in his heart for the girl, but not even knowing the full name of that girl, he starts a search for her. But days pass, months pass and eventually a year passed by but the boy couldn't find her girl out there..... Having a hope in mind, the guy builds a social networking site, that some day or the other, the girl he likes will join him on the same........ And not the less the name of the site we all know today is so much famous....."FACEBOOK" So people out there what do you think is there any truth in this story which I have often heard???? Or else it's just some other myth or rumors spread spread by some people??? Waiting for your responses and opinions..........

4 responses

•
19 Oct 15
It's a myth, because he didn't even come up with the idea himself.

• India
19 Oct 15
May be cause there are a lot of them......... This was just a famous one..........



• United States
19 Oct 15
@sanketwagh
A lot of the time it is about Publicity for the site.

• India
25 Oct 15
@Marcyaz
yeah actually..........




• India
20 Oct 15
Yup agreed........................ But If there is any real story behind it's making then we all should know about it.......... What's your opinion about this?