No Photography Allowed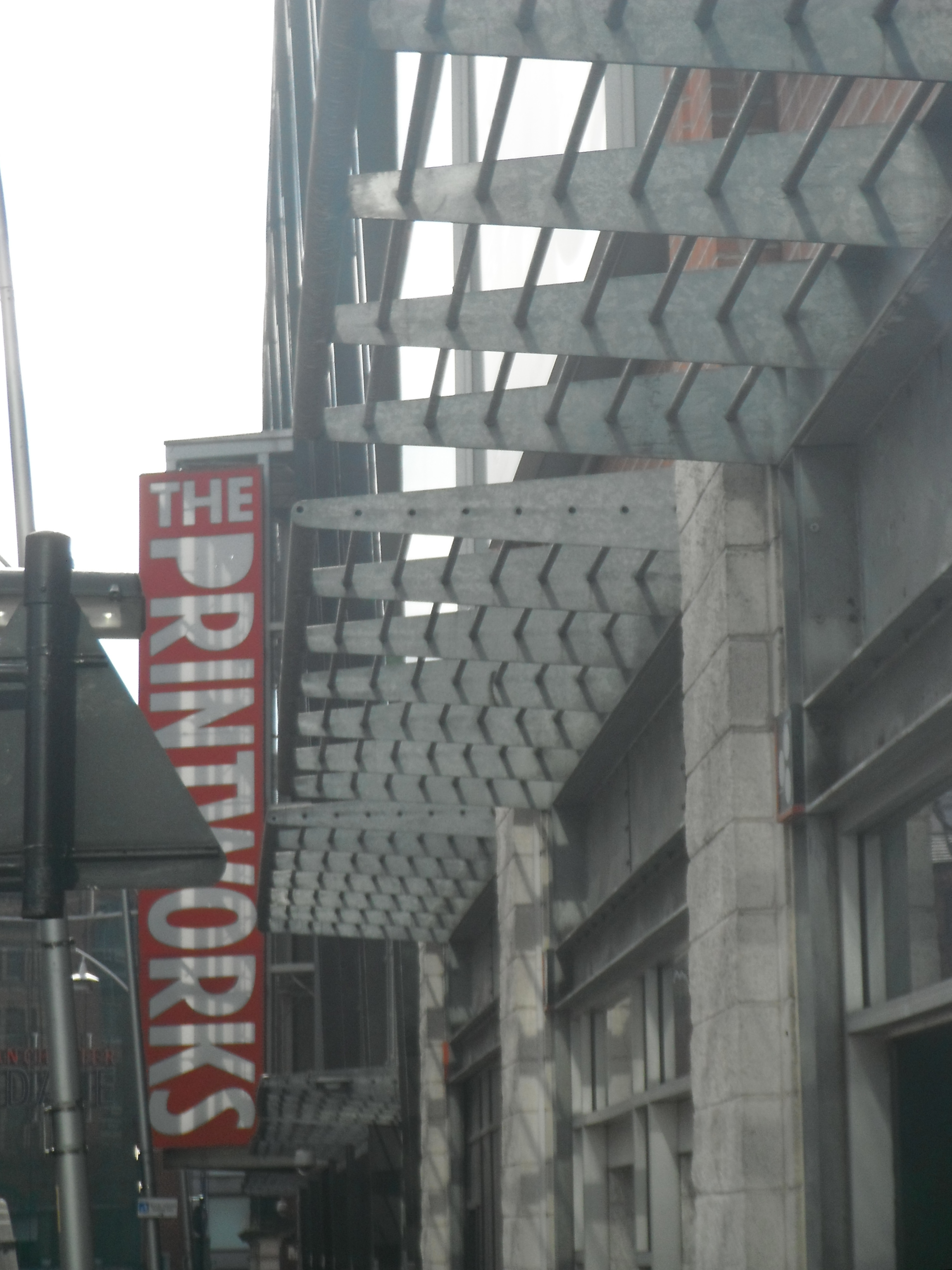 Preston, England
October 19, 2015 11:46am CST
There are places no one should take photos, especially where privacy might be invaded. Images of copyrighted performances or movie presentations is also rightly taboo. However, I find it worrying when I am told to put my camera away on a public right of way. The Printworks centre in Manchester contains a cinema and numerous bars & restaurants. They are accessed 24/7 by a Vegas like walkway surrounded with interesting art including a giant King Kong statue near a ceiling. While I wouldn't take photos in the cinema images of a road with a decorated ceiling seemed perfectly alright to me but I barely got my camera out before jobsworth bouncers insisted that I desist immediately. The only Printworks shot I have therefore is of the outside of the centre. Arthur Chappell
8 responses

• India
27 Nov 15
yes its some place they not allow to take photo,but some times we don't know about it and take photo at that time person come and delete all photo otherwise take camera. we have here in cinema there are not allow take photo inside theater but still some people take photo and shoot movie. they not allow you because may be some important thing there or prohibited area.

• Preston, England
27 Nov 15
taking shots inside cinemas is wrong and there are plenty of warnings against that in our cinemas

• India
27 Nov 15
@arthurchappell
yeah but still some people take it and when caught they say other also do first caught theme and the me.

• Preston, England
27 Nov 15
@birjudanak
they deserve to be thrown out of the cinemas and possibly arresting too


• United States
25 Nov 15
businesses need to just learn how to deal with photographers. everyone practically has one on them all the time with their phones. there is no real difference between a cell phone camera or a nikon or a canon or a sony camera(s) . just cause one looks like a "professional" camera is probably how they go by the no photography issue. theres no such thing as privacy anymore with video cameras all over the place. i understand no "flash" photography, businesses have a right to say no and private is private. its a thin line nowadays.

• Preston, England
25 Nov 15
I can understand it at theatre and stage shows and in galleries with copyright art but many ban it for fear of predators taking images of children. Photographers often get assaulted if they use camera within visual distance of kids even if not in the slightest bit interested in the children


• United States
19 Oct 15
i dunno, perhaps its coz i jest ride diff'rently? i ne'er, e'er take pic's without the owners permission - buildin's, corn fields 'n e'en windmills. whilst some folks see such 's jest 'out there' fer all the world to see, i'm a big privacy gal myself.

• Preston, England
19 Oct 15
this is a place that thousands of people visit and a path that is a covered road used as a short cut all the time - hardly private or in need of discretion

• United States
19 Oct 15
@arthurchappell
that i comprehend, hon. jest's these fields go on fer miles'n end, i hunt down the owner 'f such 'n ask permission anyhow. i aint wired correctly i reckon coz that's jest the way i ride.

• United States
26 Nov 15

• Malaysia
20 Oct 15
Hm. Hard to see anything wrong with taking a picture of that.


• Preston, England
20 Oct 15
The picture given is of the outside of the Printworks complex but there should be no reason to prevent photos inside the corridor-way either

• Canberra, Australia
19 Oct 15
Over here, it's OK to photograph the exterior of a building but most prohibit photographing inside government buildings, specially.

• Preston, England
19 Oct 15
What I was photographing was an arty corridor connecting buildings rather than a building itself


• Preston, England
19 Oct 15
not that I am aware of no

• Northampton, England
19 Oct 15
That does seem a bit over the top.

• Centralia, Missouri
19 Oct 15
that is deff pretty odd, it's not like that was copyrighted