Helpless not sure what to do………..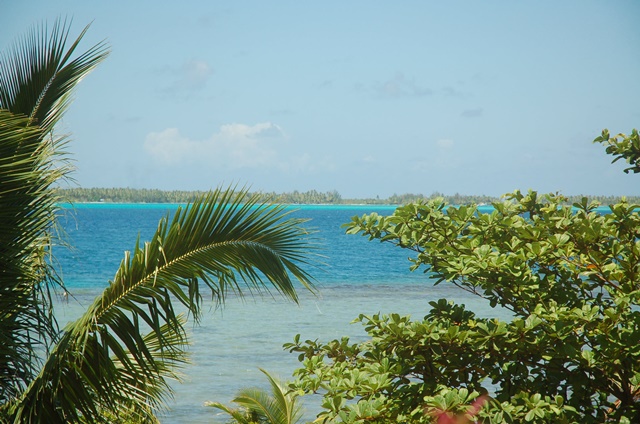 French Polynesia
October 20, 2015 12:03am CST
When my father retired my mom talked him into moving to America where she was born. Now my father is dead my mom is alone. One thing that I think about often is that a few years back she lost the vision in one of her eye. She can no longer drive a car and her other eye is failing fast. Here is the problem and how would you deal with this? I don't want to move to the US to take care of her. She refuses to move here to the islands. Now she has some women who she just recently meet helping her to write her checks, pay her bills online and taking her places in her car. I have a bad feeling that many of these women take advantage of her because of her handicap and her not being able to do thing for herself right now. Before I helped her and my dad but since my dad died these women have poisoned her against her own children. She no longer wants me to help her or give her advice. Should I just back off and leave her alone? I feel in the end I'll have a mess to clean up if I do this one. Should I try and go there and see what's happening? Right now she really doesn't want any of her children to come to the new home she just bought. What would you do? Image source - personal image
9 responses

• United States
20 Oct 15
If you think they're taking advantage of her based on her disabilities, contact Adult Protective Services in her area. They can check in on her and make sure that there's no elder abuse going on, and if necessary they can intervene on her behalf.

• French Polynesia
20 Oct 15
Thank you. She lives in California and I live in French Polynesia Tahiti. I'll need to search online and see who to contact to check up on her. It's very hard for me to do do this myself from where I live.

• United States
20 Oct 15
@poehere
Do you know the general area? I saw that you mentioned above that you don't know exactly where she's living since she sold one house and bought a new one. It's possible to track her address down using property records through the county recorder's office, since those are public record. If she's purchased a property in her own name, it will be there. The page I'm linking might be a good starting point for you. They have a list of forms on this site as well as links to the local offices for every county in the state. Another possibility might be contacting her local law enforcement agency for a wellness check.

Skip to: Content | Footer | AccessibilityStatewide search: Search this site: This SiteCaliforniaCA.GOV | Right ColumnServices Adult Protective Services (APS) Each California County has an Adult Protective Services (APS) agency to help elder adults (65 year

• India
20 Oct 15
It is not merely about adult abuse. Elderly, and young kids, and a few adults who have neither parents to guide them early on in lives can easily be cheated of their wealth and then left alone to fend for themselves. It is very easy for confidence tricksters to do that.


• China
20 Oct 15
I hate to be in such a neither here nor there position like in this case of yours, but I don't think you are completely incapable. If you can afford, you may consider hiring a domestic helper to look after her but still let her friends do the writing of checks. I'm sure this will be more practical since there will need to be someone to help out with the cleaning and cooking in her place. There is a way you can monitor her finances and that is to apply for an online banking facility so you can have more control on the finances and not forgetting make payment orders for the utilities and card bills. If you cannot afford it, then I believe you will just have to close an eye and pray for the best. Here you can plan some family get together visits with your children to check on her. I say bring the children because more often it will diffuse the tension between the both of you. It will distract her while you check her paid bills and issued checks. Whatever it is now, please be positive.

• French Polynesia
20 Oct 15
I think you are totally missing my point. You have given some good advice but I don't live in America. I live in Tahiti. I am a French citizen and my Mom is an American citizen. She has 2 nationalities when she married my Dad. and for us we also have 2 nationalities. I have no contacts in the US at all and I have no way to help monitor all of this. I have been searching for a way to do it from here. She recently moved and sold the house that was her mom's. When she did this she refused to give any of us her phone number or address. Finally she did contact me and gave me a way to reach her. That is all I have. I have been trying to find out where she moved to and what is happening. Then I can contact a person to help me. but until I can find out her new address then I am sort of helpless to do much at all for her. Nobody lives in California and my brother lives in France and he can't even get a hold of her most of the time.

• China
20 Oct 15
@poehere
I did not know that she actually made the effort of isolating herself away from you. I am at a lost for words. I suppose you really have to let her have her ways for now and hopefully she will miss having you all around and then reach out for you.

• China
20 Oct 15
@poehere
She's just lonely and if she cannot have you around her, I suppose she will just have to open up for other possibilities including new friends. But I don't suppose worrying would do the situation any good. Learn to let go, trust her and trust that the situation will get better for everyone here. Besides you have your life to life and things to tend to.



• French Polynesia
20 Oct 15
I would if I knew where she was living now. She sold my grandma's house and bought a new one. She won't let us know where she is living. Kind of hard to do this.




• Boise, Idaho
20 Oct 15
Have to agree with Yuki. That's a long way to go and they could check for you first. If need be you should go of course but I'd check into it first.

• French Polynesia
20 Oct 15
After one phone conversation and her saying she was leaving again I contacted the UN to talk with them about where they send my dad's check to her now. I'm waiting to hear back from them on what they plan on doing and how they will help.

• United States
20 Oct 15
You should go to your mother and see what is going on there, she may be influenced by these ladies and not in a good way. I am sure you don't want your mother hurt in any way and if she is not wanting her children near her someone needs to check on her.

• French Polynesia
20 Oct 15
I think nobody understand. I can't go because I have no idea where she is or how to find her right now. I live in Tahiti and she lives in America. If I lived in America it might be easier to do all of this. But I don't I live in the middle of the South Pacific Ocean and right now she doesn't want any of us to know where she lives.

• Garden Grove, California
23 Dec 15
go to her as if you do not and anything happens you will keep blaming yourself. She is your mom even if she might be a pain in the patootie but she is yor mom

• United States
20 Oct 15
@yukimori
is exactly right about adult protective services. You also mention siblings, you guys need to discuss this even if she will not. Where are your siblings?

• French Polynesia
20 Oct 15
Not in America where she is. I am in Tahiti and I have a brother in France, I haven't talked with my sister in over 30 years so I have no idea where she is, my other brother is very sick and I'm not sure he can do much at all right now.

• United States
20 Oct 15
I would go and physically check on her, you will always wonder if you could have helped if you don't and things go bad.

• French Polynesia
20 Oct 15
That's wonderful if you knew where she lived. I'm looking into how to locate her now and see what I can do from here I am a long way away from her. She lives in the US and I live in the middle of the South Pacific on an island called Tahiti this is part of France and it is French Polynesia.