quilling makes life beautiful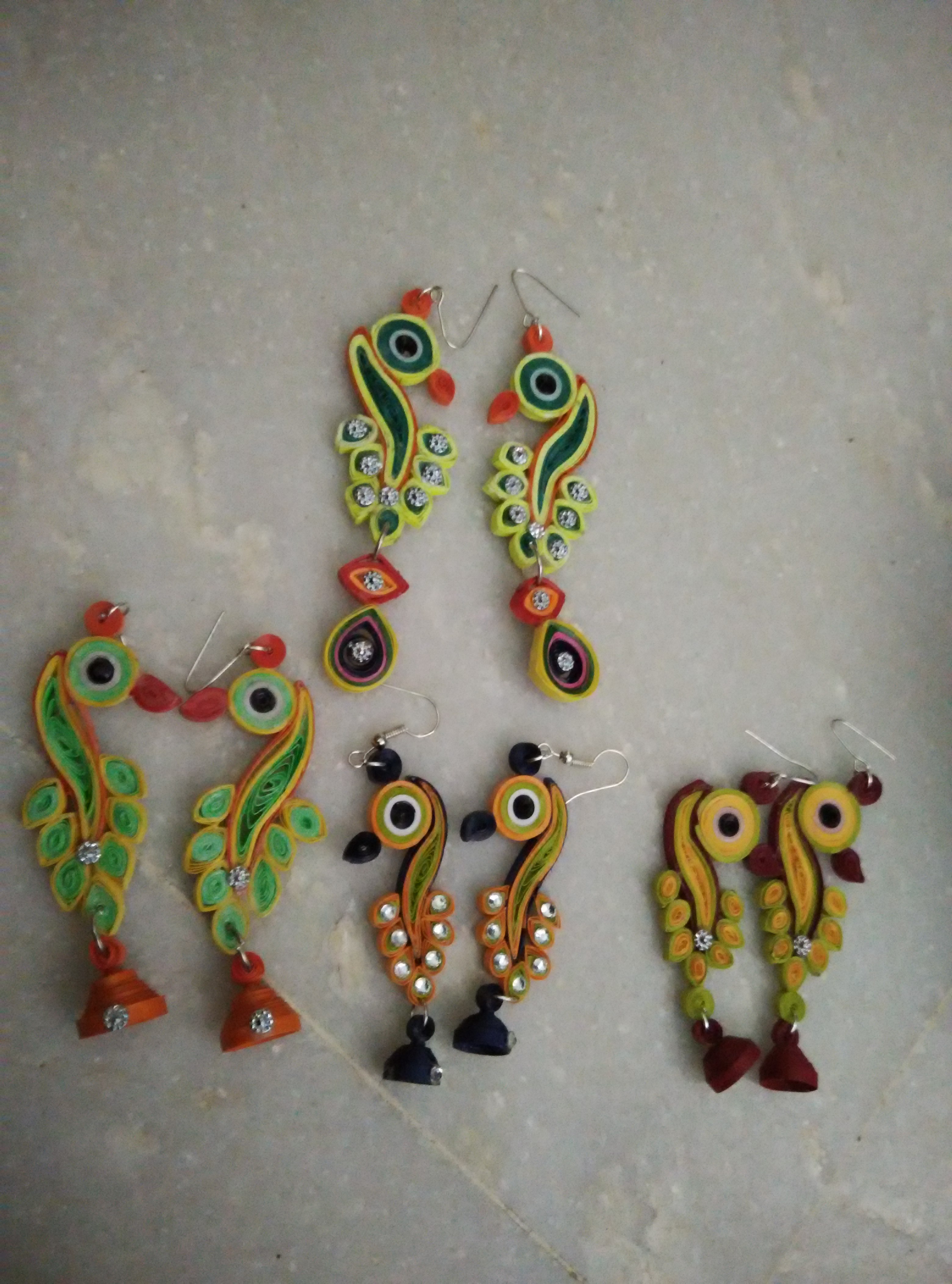 October 20, 2015 12:22am CST
quilling with paper is really makes life more interesting. it's a creative work where in mind and hand works together to give a nice finished product... i wold love to quill ... i usually make earrings for my use.. look at these peacocks.. these likely want to dance with us. would you notice the pretty in that??
2 responses

• French Polynesia
20 Oct 15
Wow how creative and cute. Never heard of quilling before.

•
20 Oct 15
@
ann LeFlore just try out quilling its available in all dollar stores under 5$ u can make a pair for your ears.. i am just amazed when i finished my first one... this is made only by paper...

• French Polynesia
20 Oct 15
@sujebala
Hehe we don't have dollar store in Tahiti and this isn't available here on the islands. It sure is nice and your ear rings are so cute. I like them. Keep it up you're dong great.

• Canada
20 Oct 15
Those earrings are cute. Quilling would be fun to learn.

•
20 Oct 15
@
sheilamarie yeah i agree quilling is really fun and it's an art that speaks out our creativity to the outside world like a painting