Laron Syndrome Benefits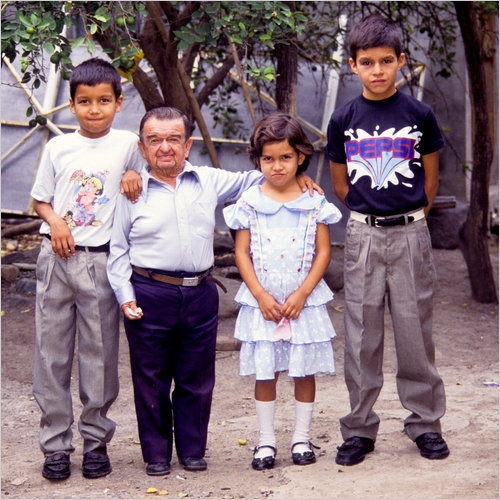 Sudbury, England
October 20, 2015 1:34am CST
Laron Syndrome is a rare form of Dwarfism,that mostly affects villagers living in remote areas, one such group of around 99,in Ecuador, were studied for about one quarter of a century, by an Ecuadorean physician and diabetes specialist. Most such villages are inhabited by Indians, but these were Europeans, with Spanish surnames,probably the descendants of conversos, Sephardic Jews from Spain and Portugal. As Dr. Guevara-Aguirre acquired health data on these people, a remarkable pattern:evolved, though cancer was frequent among people who did not have the Laron mutation, those who did almost never got cancer,nor diabetes, although many were obese,and exhibited other markers which often preclude the condition. He then teamed up with a researcher on aging at the University of Southern California,who found their youth and longevity, remarkable, and an opportunity to explore in people the genetic mutations that researchers had already found could make laboratory animals live much longer than usual. Dr. Longo said he believed that having very low levels of IGF-1 was the critical feature of the Laron patients' freedom from age-related diseases. A strain of mice bred by John Kopchick of Ohio University has a defect in the growth hormone receptor gene, just as do the Laron patients, and live 40 percent longer than other lab mice. " Could be the next celebrity, 'must-have"

source:wtf.com
5 responses

• United States
21 Oct 15
They have been working on aging for a long time now. I remember a documentary that I had seen once some years ago, they said they have a cure for aging. They know what causes aging and they know how to stop it. But, they are working on reversing that aging process. There is lots of controversy about this and there are two sides to this as well. So I doubt we will see anything remotely close come out for people in the foreseeable future.

• Sudbury, England
22 Oct 15
@inertia4
Certainly no time soon if Big Pharma can't make money from it !


• United States
24 Oct 15
@bookbar
You got that right. And besides, if people live into the thousands, this world would get way over populated and all the resources would be drained way quick. Unless people don't have kids right away. I would assume that is one was to live, lets say, a thousand years, we would age much slower than we already do. So that would mean we would age one year every 10 years.

• United States
17 Nov 15
Believe it or not
@inertia4
at a cellular level, when we understand the body from a biochemical anatomical reference, the aging process can be miraculously reversed by going back to a time where the body, mind and even spirit were harmonically in tune and working at the optimum best. But if the cells are not nourished properly, we advance the process


• United States
20 Oct 15
The field of genetics is fascinating. I guess certain genes are for sure indicative of longevity. Yes could be very useful to celebrities.


• Sudbury, England
21 Oct 15
Pity they can't isolate the ones that guide problem solving, then we might all be wiser..


• United States
17 Nov 15
I believe in some psychological studies there has been documentation that humans can in fact access those areas near the constantly used Limbic system, in which higher thought processes allow how to think to rule, what to think . . . The isolation of genes for certain conditions has been successfully achieved, but when there is so much influence and addiction to the things our bodies don't need, our minds suffer . . .
@bookbar

• United States
18 Nov 15

• Goodfellow, Texas
20 Oct 15
Ms Jenny (
@bookbar
) - It is possible that I once had a Laron syndrome headache. It lasted, seemingly forever, until the then boss was fired from the job and went away, down our mountain to who-knows-where (which is located in who-cares-where. Interesting that he might have been a genetic flaw or the like.


• Sudbury, England
22 Oct 15
@Ceerios
probably nothing as worthy as a genetic flaw,... just an emotional Vampire, world's full of them!


• Fairfield, Texas
20 Oct 15
What they don't have in height, they make up for in other things
@bookbar
.

• Sudbury, England
21 Oct 15
Tell that to my 5' 2" stature, I think legs were out of fashion when I was born


• Fairfield, Texas
21 Oct 15
@bookbar
Oh lordy and I have a 34" inseam. Of course I'm no longer 5'11" either, but the leg length is still there.

• Sudbury, England
21 Oct 15
@nanette64
How wonderful and for me unimaginable, I get so sick of shortening jeans/trousers before I push my sticks into them, and they no longer feel new then, I need to find the gene for leg extensions

...


• United States
17 Nov 15
Ah yes not like the Achondroplasic dwarf but one that has a higher level of a circulating growth hormone that is void of the insulin-like growth factor -1 (IGF-1)