TV Review – The Walking Dead – JSS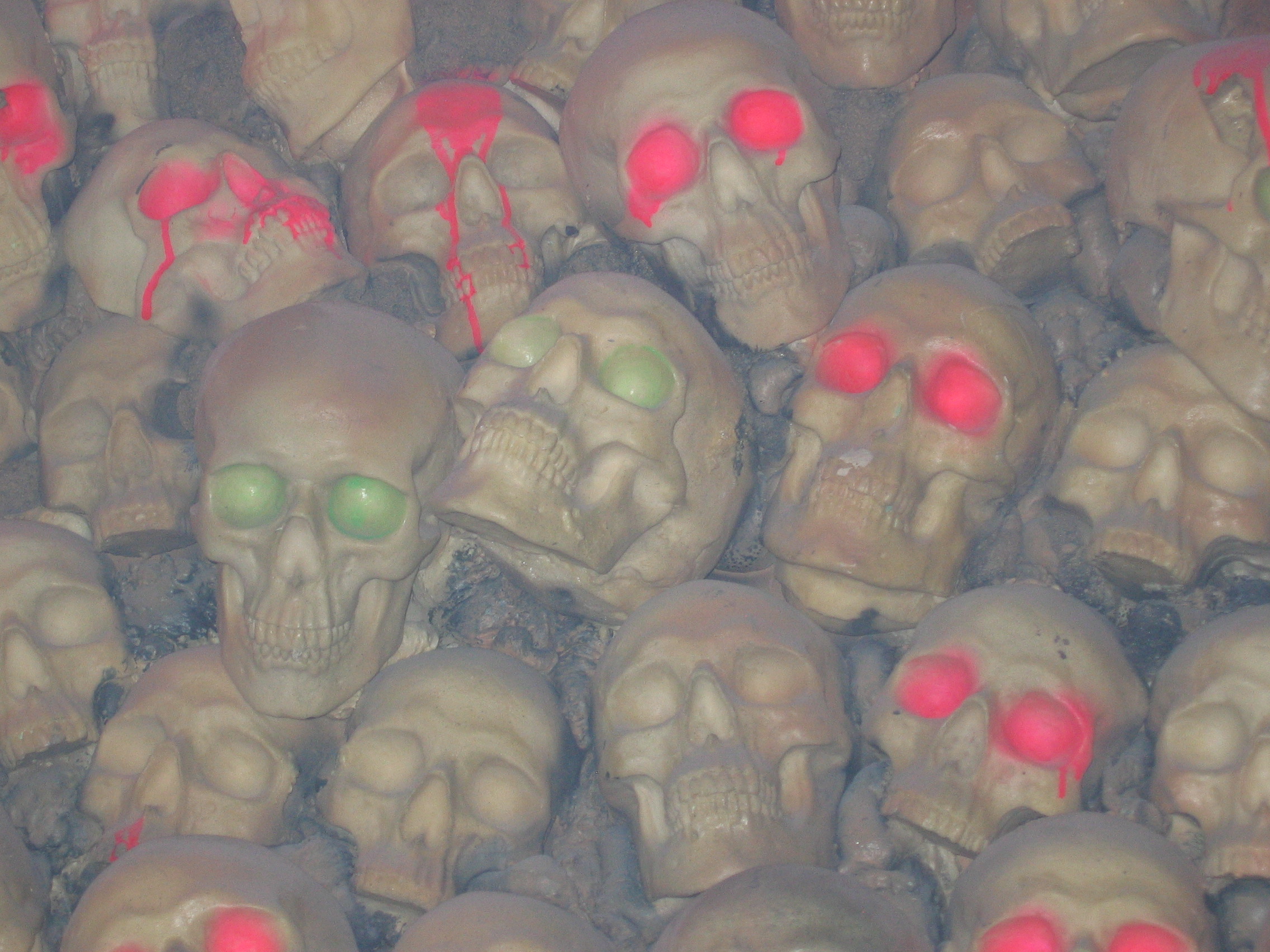 Preston, England
October 20, 2015 8:23am CST
Spoiler alerts A stunning second episode that wipes out most of the minor Alexandrian characters. There are few zombies involved despite last week's final moment showing a vast horde turning to shuffle towards the community. Their arrival may come in later episodes. The attack on Alexandria was by the vengeful Wolf gang of crazed humans; deranged bikers who carve a W in their scalp and kill anyone in their path. With Rick, Michonne, etc, on the other side of the encroaching zombie masses, the defence against the Wolf-pack was led by Carol, proving particularly adept at guerrilla warfare tactics and disguises. Her kill them all like Xena stance contrasts and conflicts with Morgan's attempt to drive them out as non violently as possible. He captures one wolf and takes time tying him up only to have Carol casually shoot his hostage dead as she runs by. It all runs in real time, as we know because the killing starts as Carol sets the oven timer on her casserole, and ends just as it finishes cooking. There are several sub-plots. The resident coward Eugene, forces a psychiatrist – new character Denise with little medical training to try to perform surgery on a badly injured girl who predictably dies on the operating table. The strangest plot arc is the development of Enid, who's 'Just Survive Somehow' mantra gives the episode its abbreviated title. She isn't living, but not dying. She thinks everyone else is too, and she may have a point. She has some interaction with Rick's ultra-miserable son Carl, before deciding that Alexandria is too much of a death trap and leaves, presumably to return in forthcoming episodes. The Walking Dead is carnage, but highly intelligent carnage. The show was followed by a very good panel discussion event, Talking Dead, including input by the Enid actress Katelyn Nacon, and 'Silent Bob' actor / director / comedian / comics creator Kevin Smith, who offers some very funny observations on the episode. Only watch the chat show after seeing the episode though. Arthur Chappell
6 responses

• Centralia, Missouri
20 Oct 15
I am of too minds about the killing or not killing. You let people go, they always come back later and cause more problems. If they have proved they are willing to be and act like that, sometimes I wonder if simply putting them down quickly would keep you and yours safer longer. Dunno, end of the world stuff is always a messy place.

• Preston, England
20 Oct 15
That is pretty much the theme of the show - their actions have consequences whatever they do. Pretty sure I'd be zombie food early on

• Centralia, Missouri
20 Oct 15
@arthurchappell
not sure I'd make it either, really does depend. then again if I have a good group, I can stay back and cook. been some time but I used to be able to do a lot of cooking over a fire, and know how to make bread and stuff

• China
21 Oct 15
My family and I are never much of a fan with this television series which had caught on with a lot of Chinese viewers in my country. But our favorite is still the highly viewed The House of Cards and along with other television series like CSI-Cyber, NCIS, Quantico (New), Blacklist, Blue Bloods..

• Preston, England
21 Oct 15
sounds good. Not heard of Quantico though

• China
21 Oct 15

• Philippines
20 Oct 15
I think the movie is really a good one but I never watch it.I am not fond of scary movies.

• Preston, England
20 Oct 15
it is full on horror - not for the squeamish


• Green Bay, Wisconsin
21 Oct 15
My grandson loves the show. I've never watched it. Good review.