Castro And His 600 Lives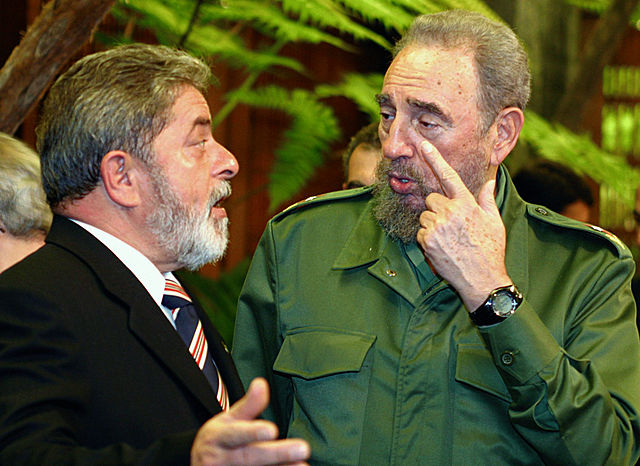 Sudbury, England
October 21, 2015 2:37am CST
It has been claimed that there were around 600 plots, to rid the world of Fidel Castro, throughout his life, which kind of outshines the purported 9 lives of cats. This claim has been made by the former director of Cuba's intelligence service, apparently, most were fuelled by his long lasting enemy,the USA. Most of these are not only bizarre, but totally unverifiable, by any normal means, here's a few........ 1. a plan to beam a holographic image of the Virgin Mary, which was supposed to inspire Catholic Cubans to shun communism,and his rule. 2. a tide-line of exploding seashells, which went off 40 minutes late, missing his visit to the beach, but succeeding in blowing Havana's traffic lights, out of commission. 3. a poisoned Diving suit. 4. the multiple attempts of exploding cigars. 5. Thallium to make his famous beard fall out. 6. LSD to make him sound a madman during a radio broadcast. 7. The obligatory femme fatale, who lost her nerve, along with her clothes. Obviously, there would have been countless others, to qualify for the reported 600,....Castro was once overheard, stating that.."If surviving assassination attempts were an Olympic event, I would win the gold medal," While many may have been true, I'm sure those wanting to destabilise the regime or rid the world of Castro and his henchmen, would have come up with less obvious ways of doing so, rather than this 'fit only for a Biggles adventure story' list!

4 responses


• Sudbury, England
21 Oct 15
@Rollo1
Well John Lennon and JFK were 'simply' killed...why complicate the issue?


• Sudbury, England
21 Oct 15
@LadyDuck
A conversation hubby and I were having the other day... why has everything in life become so complicated now, whatever happened to SIMPLE!

• Fairfield, Texas
21 Oct 15
I know the US tried several times
@bookbar
. Doesn't say much for our FBI, CIA or anybody else.

• Sudbury, England
21 Oct 15
@nanette64
Outwitted by a pseudo-mercenary, doesn't say a lot for 'Intelligence' services, does it?