Betting On Gulliblity!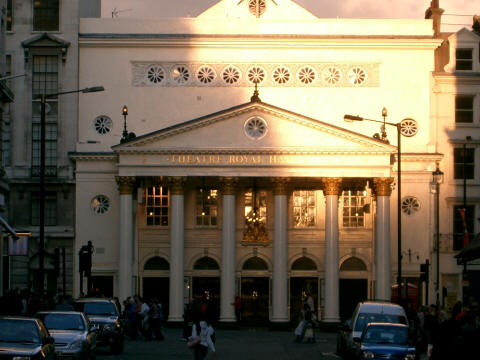 Sudbury, England
October 21, 2015 10:17am CST
The Duke of Montague once placed a bet on the gullibility of the public, with a friend, namely Lord Chesterfield. On 16 January 1749, placing an advertisement in the London newspaper the General Advertiser, it read....'the most amazing magician will be appearing, at the Theatre Royal. "The conjuror would perform such feats as giving the name of any masked member of the audience; would play music on an ordinary walking stick; turn himself into any person, dead or alive and finally, the magician would, climb into an ordinary-sized wine bottle." By 7pm the theatre was packed out, with crowds still fighting to get in. This was when, they were told that the magician hadn't turned up and that they could not get their money back. A riot ensued when they realised they'd been made fools of. The Duke, who had been lurking in the wings, regarded the scene, with immense pleasure, as he had just won his Bet,with his friend Lord Chesterfield...' that he could easily fill a theatre by promising the public the impossible.'
7 responses

• Manchester, England
21 Oct 15
An impressively devious way of winning the bet. Over the years I have heard of several instances of the wealthy people going to extreme measures to win large bets. Amazing what people would do for entertainment before television was introduced.

• Sudbury, England
22 Oct 15


• Sudbury, England
23 Oct 15
...and will go on doing so....Bubblews practised the art quite nicely... I still haven't been paid monies owing!

• United States
26 Oct 15
@bookbar
I hear that and I feel for you. I was lucky I guess, I got every payment from them, always on time. I don't understand why they seemed to pick and choose. I am still there though. And people are still getting paid. I will remain a member and see what happens.


• Cambridge, England
22 Oct 15
Good for a bet at the time, I guess. These days, it wouldn't be worth betting on because there are so many internet sites which make money out of promising the impossible that it's common knowledge that there's "one born every minute"!

• Sudbury, England
22 Oct 15
@owlwings
You are so right...but has it made Everyone more wary of scammers?..I think not, judging by the people still parting with their cash, for 'will payments,lottery wins and more... that old chestnut of 'sounding too good to be true'...still doesn't register with some.

• Goodfellow, Texas
21 Oct 15
Ms Jenny (
@bookbar
) - Your fine discussion really did "make my day."


• Sudbury, England
22 Oct 15
@Ceerios
Good one Gus... and my pleasure!