Nippy Morning This Morning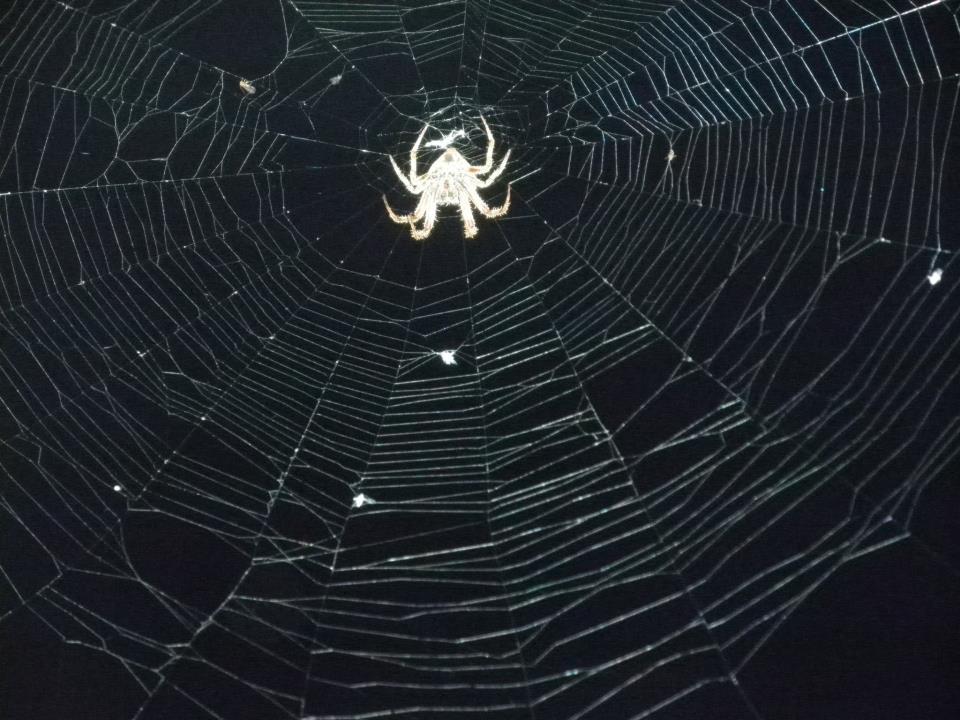 Chattanooga, Tennessee
October 22, 2015 6:57am CST
Good Morning my friends. It is nice and nippy outside this morning. The sky is still dark, and I see some dim light creeping up over the mountain along with heavy fog. I can see the sun trying its best to peek through. So quiet. I guess the birds are still tucked in wherever they tuck theirselves in to keep warm, and squirrels laying across the limbs and keeping their little bodies warm. But…. I see a few spider webs still active out here, taking up their webs until this afternoon.
2 responses

•
22 Oct 15
It didn't get real bad here in southern Illinois last night, the temp was 59 when I got up at 5, but cold weather is going to settle in soon.

• Chattanooga, Tennessee
22 Oct 15
Forever, it has been in the 40s this week in the mornings, but gets really nice during the day. I don't mind that at all. I love the temps during the day. Today, I have a lot to do, and will be gone a big part of the day. You have a wonderful day my friend.

•
22 Oct 15
@tuttiharris
We had 40's overnight last week mostly, with even a dip to 29 last Saturday morning...had to get up and close the bedroom window, wasn't quite ready for that one yet.


• Chattanooga, Tennessee
22 Oct 15
@PhredWreck
Yeah, I most definitely am not wanting winter, I am just not a winter gal. I do love the fall, and the spring, and would take hot summer any day over cold winter. We had a bad winter last year, and usually it is not that bad here where I live.


• Chattanooga, Tennessee
22 Oct 15
Destry, thank you so much.. The temps will get up to a really nice place today. It is just that we live in the valley and usually the fog settles in. This morning I had to go around the mountain to take my daughter to work. And it was absolutely beautiful. I had my camera, but could not find a good spot to pull over and snap. You have a wonderful day. Love to you.

• Kirkwall, Scotland
22 Oct 15
@tuttiharris
We also live in a valley - half way up one side on a mountain and the clouds and fog also settle. It is most strange at times when the cloud layer is beneath us and we look down and see a thick layer of cotton wool engulfing the village below!

• Chattanooga, Tennessee
22 Oct 15
@destry
what a beautiful way of putting it. That is the way it was this morning, as I was driving on the mountain road and looking down, it was settling over the river and was absolutely beautiful. And the sun was up there just over the horizon and trying its best to get its color through. Absolutely beautiful.