Dieting again: the aftermath of holidays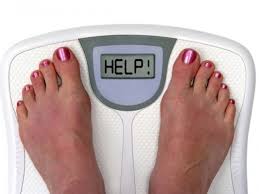 Chile
October 23, 2015 9:17am CST
Every time I go out, I come back with some extra kilos. I love to cook (and to eat) and holidays are special times to show my abilities or taste my relations or friends´ cooking. Yesterday my aunt bid me goodbye with a wonderful corn pie. It is similar to a shepherd´s pie but instead of mashed potatoes it has a corn paste with a bit of basil. She gave me a generous helping and then insisted on seconds. What could I say? Today I checked my freezer and I´ll have a homemade burger for lunch. The kale is big enough to collect some leaves, so I will boil some leaves to go with it. Leticia welcomed me with some delicious fried pastries, but today Leticia doesn´t come so I´ll give a great part of it to my youngest daughter who is coming this evening. And it goes without saying that I will not check my weight until next week. Pity, I will have to behave in Sunday as there is a barbecue at my daughter´s to celebrate her birthday and my eldest daughter´s birthday. Any sugestions about diets?
3 responses


• Chile
23 Oct 15
@LadyDuck
I will keep my fingers crossed (and my mouth closed

)

• United States
23 Oct 15
Add lots of pineapple as Bromelin helps to flush fat !


• United States
23 Oct 15
How do you cook your kale a have some for over the weekend, and I want it soft enough to chew but flavorful ?

• Chile
23 Oct 15
I cook the kale in a small amount of water. The best part of my kale is that it is homegrown so I pick it when it is very tender.

• United States
24 Oct 15
Just water ? What about a chicken stock with rice or noodles added 1/2 way through the cooking ?
@marguicha

• United States
29 Oct 15
Hi I added the beef stock instead and simmered with garlic and onions till tender then poured browned ground turkey and it was fantastic
@marguicha


• United States
23 Oct 15
I've adopted the habit of eating what I like but smaller portions. This way I don't feel deprived, enjoy what I eat and the scale has been my friend

• Chile
23 Oct 15
I do that at home, but I went for a 3 week vacation and then, a couple of weeks later, my aunt onvoted me for a week. The food was too yummy!