New Age Music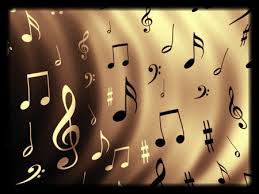 Saco, Maine
October 23, 2015 1:22pm CST
While I love all kinds of music, including rock and roll and jazz, what I listen tomost while I'm writing or reading is New Age. I was introduced to it in college back in the 1990's, and fell in love with it. I have never been able to find a decent radio station that plays it, though, so I bought a few CD's of it. Artists like William Ackerman, Enya and Vangelis and others too numerous to list create music that is not intrusive and very relaxing to listen to. Back when I had a larger cable TV package that included lots of Music Choice channels, I listened to a station called Soundscapes all the time. No matter what I was doing, it was always playing in the background. I was also able to find a few internet sites that play it. But the speakers on my PC aren't great, so I'd have to buy an extra set. My internet connection also is not that great where I'm living now, as it runs off the landlady's wireless router. So playing music while I try to do other things slows everything down. Once I move, I hope to solve that problem either by hooking up my own wireless router again through the cable company and buying a set of speakers or buying a more varied cable package. It will be nice to have those options again, so that I can start listening to Soundscapes whenever I want! Photo Credit: Wikimedia Commons
3 responses

• United States
24 Oct 15
I do love Enya she does have a soothing sound. I am more of a Sarah Brightman fan though and the Irish and Canadian tenors.

• Saco, Maine
24 Oct 15
I'll have to check to see who Sarah Brightman is. I like all sorts of music, and listen to whatever suits my mood at any given moment.


• Saco, Maine
23 Oct 15
New Age is restful, which is what I like about it. It's ethereal music, usually with no lyrics, which is why I can read and write to it. It's also used a lot for meditation. Some rap is OK, but I don't like the gangsta rap. I also still have a fondness for 70 and 80's music. LOTS of good stuff came out of those years.


• United States
23 Oct 15
Like a lot of music.It has been awhile about New Age.Almost forgotten about this.