Time Doesn't Fool Me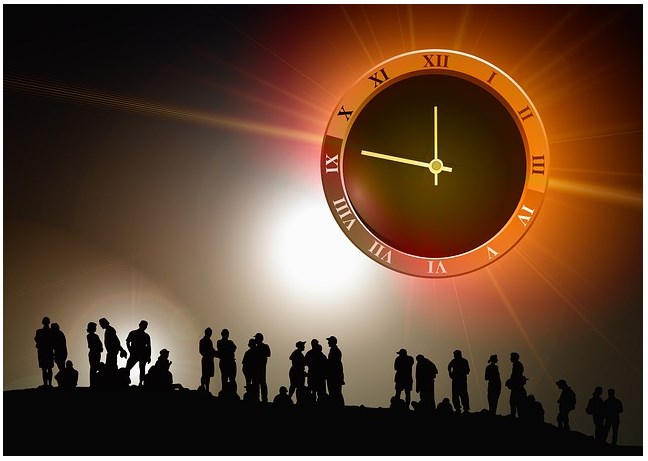 Philippines
October 24, 2015 11:06am CST
Inspired by Srisahara's "Do Not Be Fooled by Time" I came up with the following post that I never wasted my time in my way of life: Time has never ever fooled me. I make use of it very productive and prolific. I am what I am today because of putting time to its useful, beneficial role. While I was studying in college I enjoyed the best time ever for I completed my degree by a having a scholarship. While I was about to graduate, a job was already waiting for me. Time has also led me to have a loving and caring wife. We spent our time together by rearing our six lovely children. Time becomes eternity for us, when my wife, my children and me were sealed for time and eternity into the Holy Temple of God. Time is so important and it is the essence of why we are living. With my family, we expect a time in which we could be living together forever as a family. So be it. Image: PixaBay
7 responses

• Green Bay, Wisconsin
24 Oct 15
You have a wonderful outlook on life and time. It is good to be sealed by God.

• Nairobi, Kenya
25 Oct 15
If i said i have not wasted time i would be lieing,there are times i have done it. By the way do you know that profile pic of yours always make me think and take things seriously. Everytime i see it it is like a warning of motivation lol crazy ah ah

• Nairobi, Kenya
25 Oct 15
@dodoazo
No i aint referring him like crazy but the way he makes me wanna do things right lol

• Philippines
25 Oct 15
@Missmwngi
That is a nice way of motivating people. It is good to have something to emulate, something or someone to prod us to do things rights, to do things according to humanity. Everything would be in order if everyone would have that kind of attitude. Let's pray about it.


• Thiruvananthapuram, India
24 Oct 15
I am glad that you make use of time very productive and prolific

• Thiruvananthapuram, India
24 Oct 15

• Philippines
25 Oct 15
@rahulvsmokiee
Everything that has transpiring in our life is important and time is so invaluable. We record those momentous events happening and they are indicated by the time or event.

• United States
24 Oct 15
Time does move quite fast. I often think if I will ever find a love. Or will I forever wander the earth as a drunk poet. Only time can tell! I am glad you found a special wife !


• Philippines
24 Oct 15
Minding other's life is a big insult to one's well-being for he or she couldn't cope with the changing time by spending much time watching others. It is the best thing you have done focusing all your time with family and yourself.


• Canada
25 Oct 15
I'm reminded of the Psalm which says teach us to number our days-and as you are, I am, aware that the moments are precious.